5 benefits associated with playing rugby
12 October 2019 • By - Harry Thompson
Has England's Rugby World Cup semi-final run got you interested in taking up/returning to the sport? On the face of it, rugby may seem a brutal and combative sport, and there are certain elements which definitely are. However, when the game is played to the rule book, and tackling skills are developed using the correct techniques – the game becomes much safer and generates a number of benefits to your mental and physical state, as well as teaching some valuable life skills. Have a read below of the 5 benefits you could gain from playing the game.
It's full time in Oita and England are into the @rugbyworldcup semi-final 🌹#RWC2019 #CarryThemHome pic.twitter.com/TruuV80OII

— England Rugby (@EnglandRugby) October 19, 2019
---
Cardiovascular Fitness
---
It goes without saying, to play rugby at a decent standard you need to be incredibly fit given the nature of the game. 80 minutes of strong running, tackling and everything else does take its toll on the human body. Playing regular rugby is a great way to improve your cardiovascular fitness, which in turn has a number of health benefits. Weight loss goes hand-in-hand with a strong level of fitness, whilst increased heart muscle strength is another notable gain. A general mood-boost from exercise is also emitted, with a plethora of other benefits. Keeping fit generally keeps the mind and body happy.
Strength
---
Without discouraging anyone to take up the sport, it is naturally extremely physical so strength is one of the key requirements in order to succeed. After all, the game is based around running into people and tackling big and powerful men or women. With nowhere to hide on the rugby pitch, every member of the squad must be willing to put their body on the line for the team. In turn, the more time spent in the gym, the easier and more natural the game will become.
---
Mental Fitness
---
Rugby is certainly a game that can boost your mental state, and this is possible in a number of ways. Firstly, training or playing matches with friends always will a positive impact in a social way – providing some with the opportunity to socialise during increasingly hectic and busy schedules. Moreover, the game provides a fantastic opportunity to release some stress. If you've had some pent up frustration boiling over during the week, rugby is certainly one way to release it. A sport where you're free to run into people as hard as you like and put in crunching tackles on your opposite number?
---
Discipline and Teamwork
---
Most sports – individual or team – do teach some form of discipline, however rugby adds a touch extra. Given the physical nature of the game, tempers often flare after a poor tackle or some blatant foul play where serious injuries can potentially occur. It is easy to get caught up in the emotion of the game at times, but remaining disciplined and ensuring your side keeps all 15 men or women on the pitch is the main priority. This discipline is filtered down from elite level rugby all the way to grassroots and is a fantastic advert for the game.
---
Respect
---
Following up from the previous point, and another that is brilliant displayed at the top of the game is respect. Rugby is often described as a rough game played by gentlemen – which is clearly apparent during the current Rugby World Cup. Respect towards the referee is something that many sports can learn from, with a zero tolerance approach to foul and abusive language towards officials. Grassroots football as just introduced new rules to try and mirror rugby's approach, which is testament to the game. Of course, this level of respect learned can be taken away from the pitch and become ingrained in day to day life.
---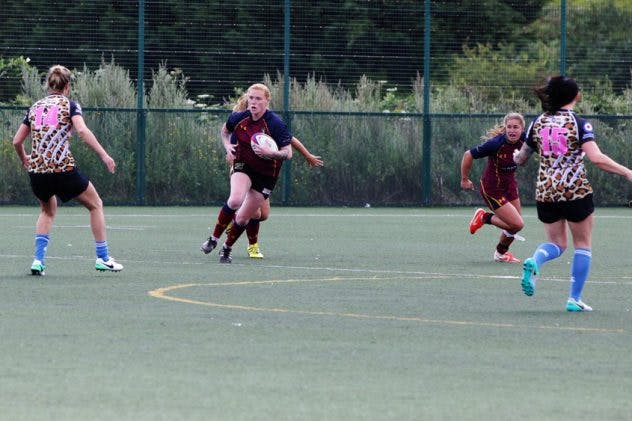 Are you keen to get into rugby but don't know your closest venue? Head over to the Playfinder website to find out!