#BackToFootball | The New Season
5 September 2019 • By - Harry Thompson
#BackToFootball
It's that time of year again, the football season is upon us and players up and down the land are itching to step out on the pitch once more to enjoy the beautiful game with their team-mates. With kids heading back to school, summer holidays coming to an end for most, it's the perfect time to get #BackToFootball no matter what level you're looking to play at.
For some, the thrill of playing competitive football again is the main attraction. Experiencing the ups and downs of emotions throughout the physical and draining season is why we love to play for/support a team. Going to battle and giving your all to claim three points for your side at the weekend in a fiercely competitive league is what some thrive one, keeping them playing year in year out.
For others, there will be no better feeling than simply playing alongside some of your best friends and enjoying the game. Whilst winning is important to most players, the importance of social interaction may be the perfect foil to unwind after the busy working week and just what some are looking for. Sport in general is a great medium for maintaining friendships, whilst providing the opportunity to create new and long-lasting ones.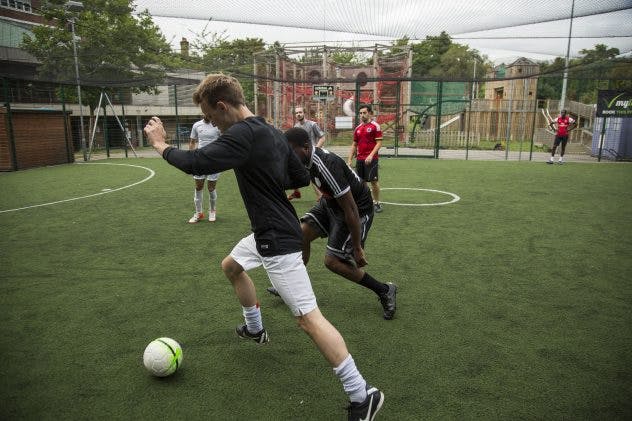 The Benefits
No matter what your reasoning, getting #BackToFootball this September – and playing sport in general – will contribute to improving both your physical and mental fitness. The importance of being active at least once a week is becoming more and more apparent in the progressively fitness orientated society we live in today.
Physical activity, as well as increased social interaction are natural mood boosters, whilst playing a team sport helps to build camaraderie and team-working skills. These can be transferred into everyday life and are important aspects to working life. There are a number of benefits to playing sport, we've just touched on a few, but any excuse for a kick-about with your mates is a great one!
How does sport impact our mental wellbeing? 🥎⚽️🏸🎾🎿 #mentalhealth #87percent

— 87% (@87PercentLtd) March 21, 2019
Secure your pitch now
We at Playfinder know first hand just how difficult it can be to secure pitches – especially week in week out – for local football games. Our company was founded after enduring such struggles, but we've made huge progress to allaying such issues. Providing more than 7000 pitches throughout the UK and Dublin, we work with some of the best facilities in the country to provide the ultimate conditions for your game.
So what are you waiting for? Get ready for another season of ups and downs, memories of you or your friends scoring a screamer from 35 yards, or never letting someone forget they missed that open goal in added time to win the game! No matter which aspect of the sport you gain enjoyment from, make sure you get #BackToFootball this September!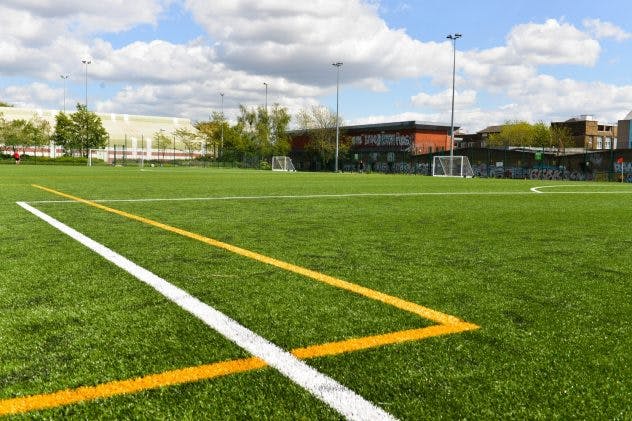 Click here to browse the selection of football pitches in the UK and Dublin that are available for booking.