Best Tennis Courts in Oxford
27 April 2021 • By - Priyanka Songra
Play Tennis in Oxford
Looking to play tennis in Oxford? Playfinder have compiled a list of some of the best places to play tennis in Oxford.
Over the past year, Playfinder has witnessed an increase in demand to play tennis. The main reason for this being certain restrictions meant tennis was granted as a more covid secure than other sports. Oxford home to some of the finest tennis courts in the country, and in this blog, we list some of those you can book with Playfinder.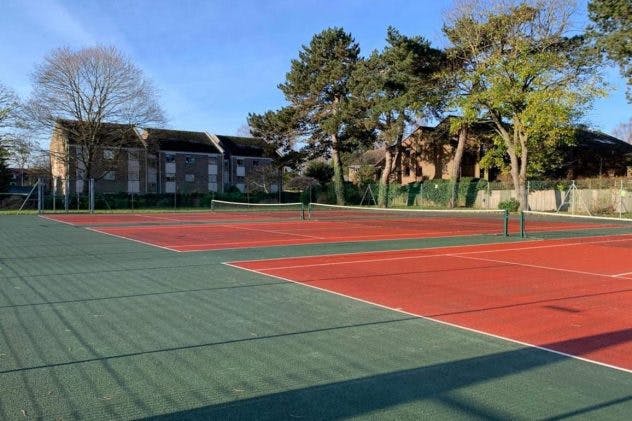 Alexandra Park
Alexandra Park is located in the heart of Oxfordshire in Summertown. The venue offers both all-weather hard and grass tennis courts. Additionally, the venue has other facilities such as toilets, kids playing area and also an outdoor basketball court.
Bury Knowle Park
Bury Knowle Park based just outside of Oxford city centre offers 4 fantastic hard courts for you to play. Furthermore, the venue offers online bookings meaning you can book instantly. In addition, there are other facilities in Bury Knowles park such as free table tennis, children's adventure playground and family picnic tables.
Chinnor Tennis Club
Looking to play tennis in East Oxfordshire? Chinnor Tennis Club offers 3 fantastic hard courts only a short distance from Duck Square Bus stop. In addition, the venue has other facilities such as a sports pavilion bar which provides refreshments, changing rooms and free of charge parking in the sports pavilion car park.
Cutteslowe Park
Cuttleslowe Park is one of the most popular parks in Oxfordshire based north of Oxford. This park has 4 fantastic, well-maintained hard Tennis courts with freshments and toilets facilities nearby. To add, this park has an aviary, miniature railway, skate park and sports pitches, perfect for a family day out. Lastly, the available booking hours for this venue is between 07:00 am – 19:00 pm.
Florence Park
Florence Park boasts some of the best tennis courts in Oxford. If you are looking to play tennis in Oxford, look no further. There are 5 fantastic newly floodlit outdoor hard (macadam) courts open late. So if you are looking to get a game under the lights after work this venue is perfect for you. Furthermore, if you are just starting out Premier Tennis provides a great value community tennis coaching programme across Oxfordshire which is both affordable and inclusive to all the public.
Leys Recreation Ground
The Leys Recreation Ground is located a bit further west from the Oxford centre. Leys Recreation Ground is the ideal venue for a fun day out. The ground offers 7 brilliant tennis courts and 4 purpose-built mini tennis courts; all the courts are wheelchair friendly and have a tarmac pathway right up to the gate. In addition, this park has other facilities and features such as splash parks, adventure playgrounds, skate park, football playing field, netball, free parking, cafe and toilets.