Defining Moments: Fast Freddy Markham surpasses 65 mph on a bicycle
12 May 2014 • By - Jamie Sheldon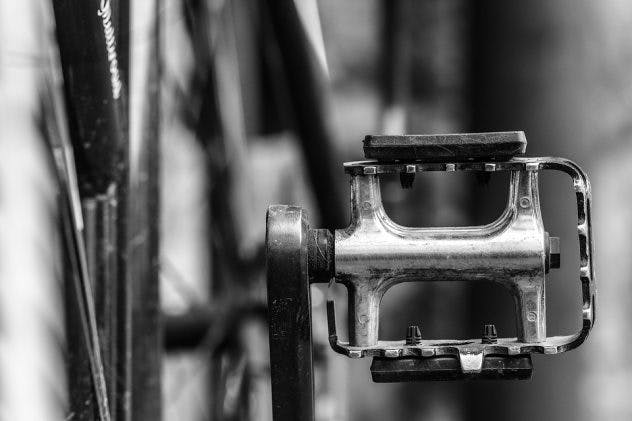 Defining Moments – Fred Markham first person in world to break 65 mph on a pedal bike. Our defining moment this week is Fred Markham being the first person to cycle faster than 65mph. On the 12th May 1986, at the age of 29, Fred Markham set out in his recumbent bicycle at the Dupont Prize attempt Mono Lake, CA, USA. With a distance of 200 metres and a rolling start, 'Fast Freddy' was the first person to reach over 65 mph on a pedal bike with no pace-maker in front and unaided by wind.
Freddy Markham
The DuPont Prize was established to push science to the limits and this aim was to break 60 mph in a 'recumbent' bike, which is a bicycle that places riders in a laid-back reclining position. Although now associated with the Easy Riders, recumbent bikes are the fastest bikes in the world due to their aerodynamic advantage and the fact they spread the weight of the ride evenly, and hold the current record of 83.13 mph set by Dutch cyclist Sebastiaan Bowier in March 2014.
The Easy Racers Gold Rush recumbent bike, made by Markham's close friend and founder of Easy Racers, Gardner Martin, had already broken the world records, achieving 50mph in 1979. They accepted the challenge set out by DuPont and began preparations in early 1986, breaking the record and winning the prize of US$25,000 on that sunny day in May 1986. With the record celebrated in the world of cycling, the Gold Rush bike was bought by the Smithsonian Institute and loaned out to various museums in the world.
Freddie Markham continues to push the boundaries of what's possible on a bike and as recently as 2006, at the age of 50, Markham set a new world record in a one hour speed trial on the track at the Nissan Technical Centre in Arizona. He reached a distance of 85km, earning him an $18,000 share of the $25,000 prize for coming closest to the challenge of surpassing 90km. Markham managed to gain 20 records in total over his career and also was a 1976-1980 Olympic team member for USA. His daughter, Tanya Markham, is still racing with Easy Racers today and aims to become the fastest woman on a bicycle.