Football Fun Fitness Grassroots Sport
Humans of Grassroots Sport | Andrew Walmsley
9 May 2019 • By - Will Chrimes
Read time 2 minutes
For our latest Humans of Grassroots Sport entry, we chatted to Sport4Kids Andrew Walmsley about the role sport has in giving children confidence for life.
Sport4Kids is revolutionising children's sport while simultaneously building confidence in every child involved in the initiative. The initiative was founded by Steve Jones and Dr Mark Gould, who jointly have a passion for child development, entertainment and sporting excellence.
Sport is the perfect way to engage with the local kids and attract their attention. Sport4Kids is now a national brand, but is mainly based out of Enfield and Barnet in North London. Every fibre of our brand is built around what we have termed the 'S4K Way'.
This approach helps us stand out from the crowd and enables us to provide our groups with a world class sports education.
Our sessions help the kids prepare for a lifetime of sports by giving them belief in themselves through skills and entertainment which in turn help develop a healthy mind, body and active lifestyle. Sport is the highly effective enabler for all this.
Rugby and football are our two main sports on offer through the programme. Both work brilliantly as group activities and help teach the kids a whole raft of life lessons. Our philosophy revolves around getting people together and enjoying outdoor activities. Our sessions are mixed gender and inclusive of all abilities and experience. That's vital to us.
Following the huge success of our football and rugby programmes, we'll be launching cricket, dance and tennis in the not too distant future.
By ensuring the activities centre around fun, Sport4Kids develops engagement and from engagement, the children will develop a passion. We strive to help every one of our kids to become the very best that they can be one smile, one moment and one class at a time. This passion carries into all walks of life.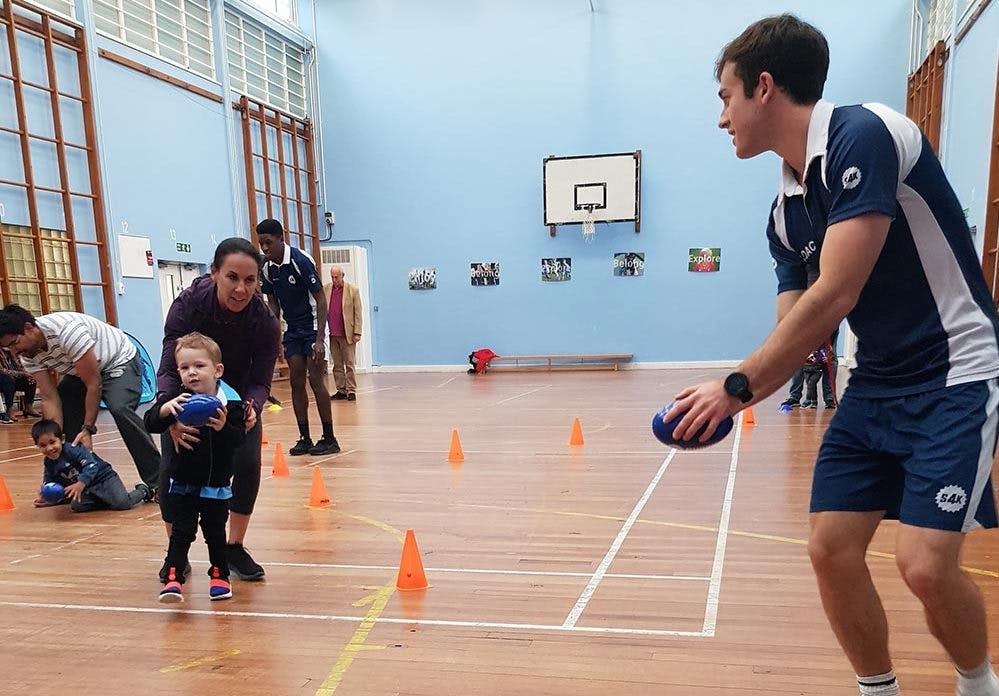 Later this summer we shall be launching a brand new project – S4K HotShots. Here we are amalgamating all our weekend classes under one charity event on 31st August 2019. It'll be a fantastically fun day, filled with a wide selection of competitions and all the money raised from tickets is going to our local St Michaels Church
To find out more about S4K HotShots or our lead initiative, please get in touch. 0300 303 3866 or enquiries@sport4kids.biz