Grassroots Sport Health London
Humans of Grassroots Sport | Neil Harris
22 November 2018 • By - Will Chrimes
Read time 2 minutes
Sport in Mind founder, Neil Harris, told us his reasons for setting up the charity for our nex Humans of Grassroots Sport story.
I spent many years working in the corporate environment, but have always been passionate about the work the voluntary sector does and every year I would always volunteer for a different charity.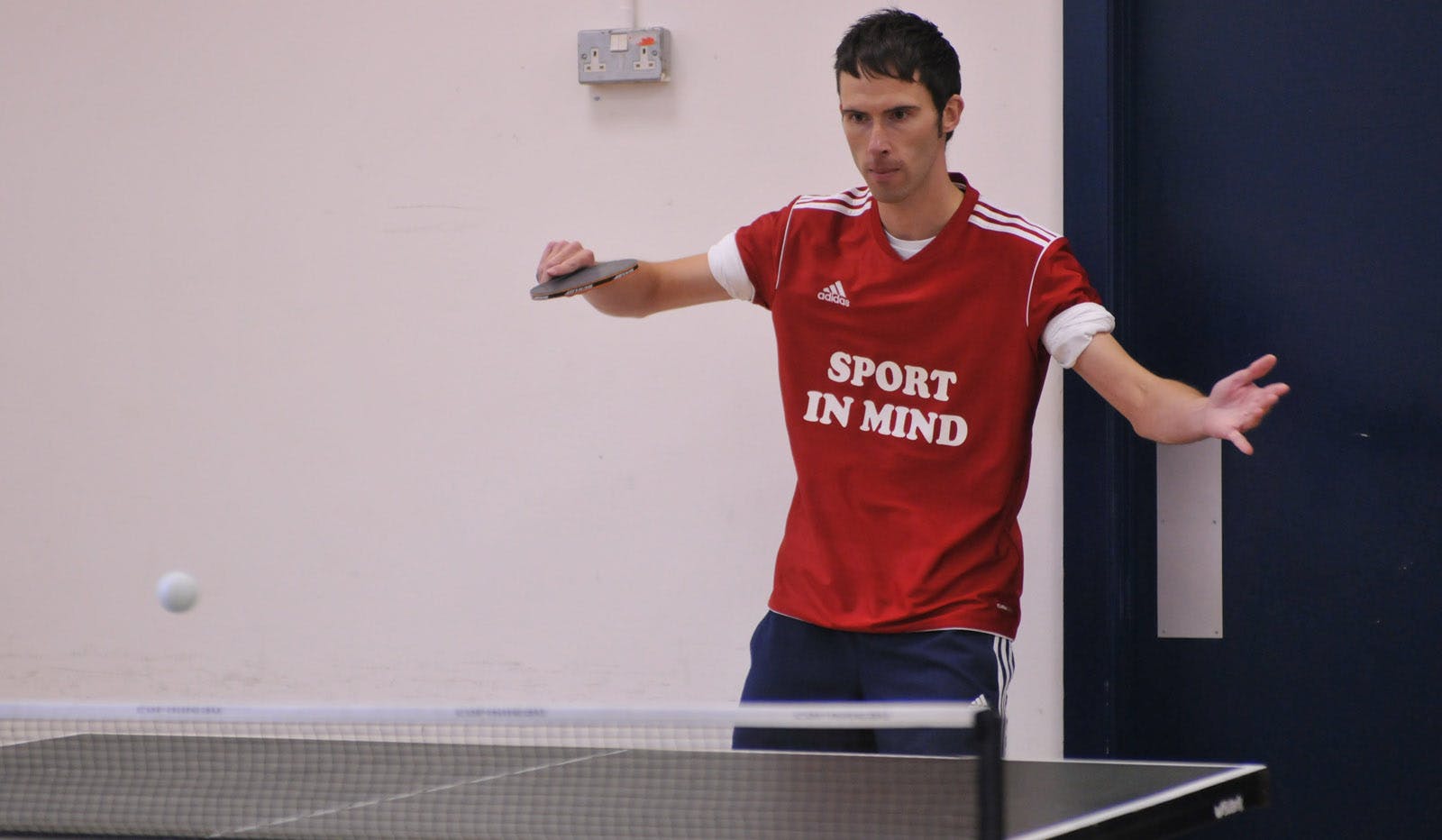 In 2009, Jamie, a friend of mine since nursery, had a breakdown. To support his recovery I decided to devised a bespoke sport and physical activity programme. Little did I realise that my little 'Sport in Mind' programme would inspire a charity that would help thousands of people afflicted by mental illness.
When Jamie became unwell, he struggled with severe anxiety and depression, had become socially isolated and was reluctant to engage with traditional mental health services. I have always been passionate about sport and the benefits it can have on peoples' lives so I decided to build a physical activity programme specifically to help improve my friend's mental and physical health.
Within 4 weeks of engaging in the programme Jamie was experiencing improvements in his health and wellbeing. For the next 6 months, I worked closely with Jamie, utilising my physical activity programme to help aid his recovery. Within 9 months Jamie's symptoms had significantly reduced and he was back in full-time employment.
8 years on and Jamie continues to manage his condition by engaging in sport and physical activity on a regular basis, and has been relapse free throughout this period!
Inspired by how successful my physical activity programme was at helping the recovery of my friend, I decided in 2010 to set up Sport in Mind as a community group in Reading, Berkshire to help improve the health and wellbeing of local people experiencing mental health problems.
The Sport in Mind community group proved exceptionally popular, gaining interest from the local NHS due to the health outcomes it achieved. In order to meet the rapidly growing demand for our service, I made the decision in 2011 to establish Sport in Mind as a charity. Since then the charity has used sport to support the recovery of over 10,000 people and gained national interest and acclaim.
Sport in Mind delivers a number of different projects, targeting a variety of groups – adults, women, BAME groups, young people. The area of work that has proven particularly successful has been our project that looks at engaging sedentary individuals with serious mental health problems.
Demand for our services has been huge, far greater than we could ever had anticipated. As a small, predominantly volunteer lead charity it can be challenging to meet this demand so we are always looking for volunteers to support our work by helping out at our weekly sessions, helping to promote our charity or organising fundraising events.
Due to the success of Sport in Mind in Berkshire, in 2019 we will be expanding our services in partnership with the NHS to roll out a four year Sport England funded project that will enable us to run weekly activities for the benefit of people experiencing mental health problems across the South East and Dorset.
For more information about Sport in Mind please visit:
www.sportinmind.org
Social media: @sportinmind