Grassroots Sport Health London
Humans of Grassroots Sport | Nicole Curtin
13 June 2019 • By - Will Chrimes
Read time 2 minutes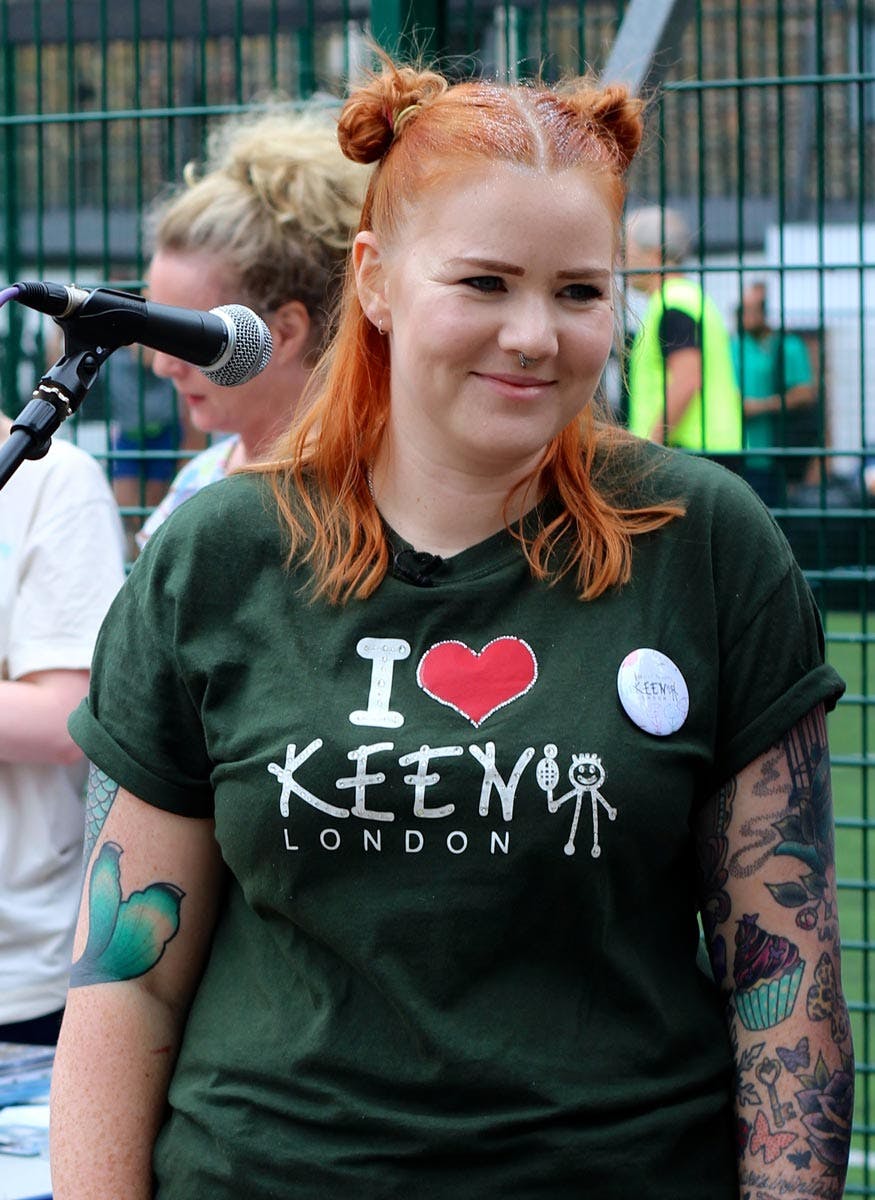 KEEN London's Head of Services has chatted to us about a brilliant charity using sports to help children with additional needs or disabilities.
Sport and physical activity are wonderful ways to develop confidence and self-belief for children with disabilities.

There are very limited ways for young children with disabilities to get involved in activities, particularly the vital one-to-one sessions that offer so much.
We believe no child should miss out on the benefits of sports and physical activity. Thanks to the support of our passionate volunteers, our weekly sessions give our athletes the chance to play games, make friends and, most importantly, have fun.
Our initiative began life in Oxford 30 years ago under the guidance of a small, but ultra-dedicated team. From there the group felt London would benefit from a similar programme and we're hugely proud to be celebrating KEEN London's 17th birthday later this year.

Volunteers helped get the project moving and continue to drive us forward today. We only had four staff at the start to deliver five KEEN sessions at three locations. There is also a school holidays project which runs alongside the main ones.

On top of these are two residential trips for our children. Here we take the kids on tours around the city and we have been given guided tours around a radio station, the Tower of London and most recently, a trip to Circus school.



These programmes and trips help develop the kids' confidence and we go one step further with our residential weekends. Here we take the children away for three days to pursuit centres around the UK. This gives the parents some respite, while simultaneously introducing the kids to a multitude of sporting activities.
Each push the kids a little further outside their comfort zone to encourage independence. Our aim is using sports to get kids into new things they would not have had access to in the past.
Statistically children with disabilities miss out on sports owing to inaccessible facilities and then there not being enough dedicated disability sports. Activities help build confidence, develop new skills and the ability to play with one another.
Sport is empowering. Our main goal is encouraging the kids to have fun, it's not about developing elite athletes. There is a common consensus that those disabled children getting involved in sport are all looking to become Paralympic stars.

Our aim is to instil a legacy that means the kids will continue to play sports throughout their lives. Children with disabilities often can lead sedentary lifestyles and we do our best to counter that.

Being the best and winning the trophy is not the focus, it's all about playing and having a good time. The attitude to sports must be a good one and not about the fear of being picked last.
When we see our kids go on to play for teams outside of KEEN it really means we have made an impact. It proves the message of playing sports for fun as come across clearly and they have gained confidence. Too many of our youngsters are used to watching from the side and not getting involved

The environment must be conducive for people to get involved to simply have fun.
Over the summer we shall be running numerous sessions and volunteers are vital to our future. To find out more about KEEN London, please get in touch on our website.