Grassroots Sport Health Playfinder News
Playfinder in the Community
9 December 2018 • By - Emilie Adib
Playfinder is a passionate supporter of grassroots given the vital role physical activity plays in all walks of life. The company vision is getting as many people as possible in the UK more active using its search and facility booking platform.


---
Playfinder's Grassroots Fund
---
Access to facilities is one area that Playfinder is working tirelessly to provide a solution for, but there are other issues facing the grassroots community. With that in mind, Playfinder has kicked off its Corporate Social Responsibility mission with a £10k donation to Devon's Honiton Community College.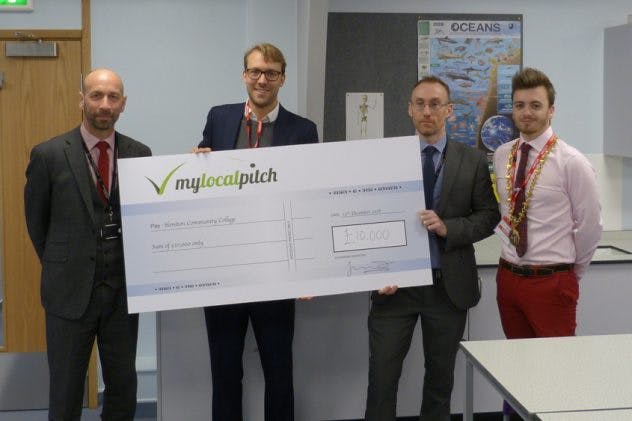 This donation is being used by Honiton Community College to upgrade a wide range of sports facilities, including those for table tennis, badminton, football and rugby. Playfinder's platform technology has an excellent track record of increasing sports participation levels and is now giving back to local causes. One of the key areas is providing better facilities for children to keep active at schools and during holidays.


Thank you Jamie and all at @Playfinder. Will make such a difference to our students and the community of Honiton. https://t.co/ThlvmE2vsW

— Matt Burrell (@HCCMBurrell) December 12, 2018
---
Outstanding Sports Facility Award
---
Playfinder has already been recognising the tremendous work grassroots venues and managers do in the sector with its monthly Outstanding Sports Facility Award. These are voted for by the Playfinder community and winners are judged on pitch quality, amenity quality and customer service. As an extension to the monthly accolade, there is a yearly trophy award for the best manager and facility.



You can find out more about the award initiative here.

In the New Year, Playfinder will be working even more closely with local grassroots charities, organisations and schools.