Average spend on a night-out vs sports facility costs in the UK
3 October 2019 • By - Harry Thompson
The BBC posted a report on 30th September 2019 conducted by the bar chain Deltic, that discovered Britons spending on a night out has reached the highest figure for three years. The average person spends £70.69 going out, which includes travel, entry fees, drink and some late night grub. That figure is 'up 25% during the same period as 2018', despite a 'slowdown to Britain's night time economy' as people are opting to drink less and play more sports, in order to live a healthier lifestyle.
The survey also found that 61% of people went out AT LEAST once a week, which leaves the average punter spending just shy of £300 a month on nights out. At Playfinder, we want to help and encourage more people to take up sport in order to live an active and ultimately, happier lifestyle. We're not forcing everyone to give up drinking and become teetotal, though. Going out and socialising with friends also has some benefit to your health in a social way, however, going out each and every week will certainly be detrimental to your long-term health.
If each of the 61% of people that venture out at least once a week, took 7 days off the booze, that would save an average of £70.69 per person. In turn, that money could be spent contributing towards your health in a much more positive manner, through the medium of sport. It is interesting to compare the price of such nights compared to booking sports facilities online. For £70.69, an individual could book the following in London;
Football
Tennis
Badminton
Netball
Squash
---
The benefit of playing regular sport is becoming more and more pronounced, with a positive impact emitted on both your physical and mental well-being. So next time you're contemplating a night out, just think of the 15 games of football or 27 games of netball you could pay for instead! 😀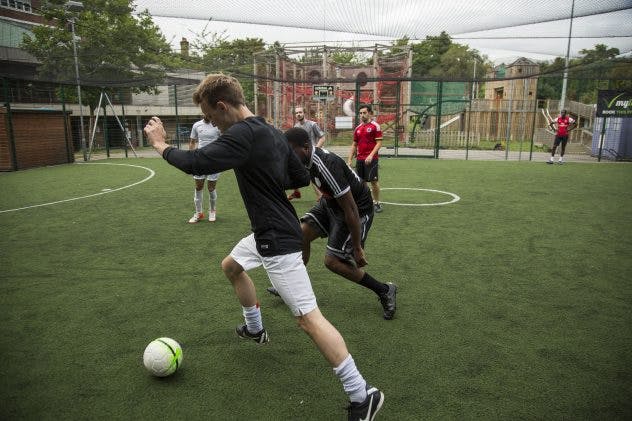 If you're interested in playing any of the sports listed above, or want to browse the other 15 sports available on Playfinder, please click here.