The supporters final and the formidable Cherry Blossoms
21 October 2019 • By - Tom Yorke
We take a look at the Rugby World Cup 2019 so far and also look forward to this Saturday's semi-final clash of the tournaments two favourites England and New Zealand.
This year, hosts Japan have produced and delivered on so many levels, as a host country the touring teams feedback has been nothing short of exceptional and it was clear from the first game they set the standards very high both on and off the pitch.
The Japanese team have been every fans favourite this year, playing an incredibly refreshing and energising brand of attacking rugby. To prove this, Sunday's quarter-final game brought an end to their streak of 46 consecutive matches scoring a try, the joint 5th longest run in international rugby.
Japan produced the upset of the tournament beating 4th ranked Ireland 19-12 at the Shizuoka Stadium in an astonishing match where the Japanese outplayed them in almost every area of the park, following this Japan then went on to top their group. Their brand of rugby has inspired millions across the globe. Japan are not a team renowned for their size but they sure made up for it with their pace, skill, fitness and keeping an immense structure both in attack and defence making it hard for other teams to break them down.
You can't not like the Japan rugby team #RWC19 pic.twitter.com/PQKcpQSKU6

— Pat (@Patchilds14) October 20, 2019
To show in numbers alone how the Cherry Blossoms have inspired a nation. Viewing figures for Japan Vs Scotland peaked at 53.7% of the total Japanese population, averaging at 39.2% meaning over 60 million were watching at its peak. Domestic TV audience almost doubled following their first game against Russia. Even more impressive is Japans last game Vs, South Africa domestic viewing was up 2.4% from the Scotland game.
All while the rugby was happening on the pitch, off the pitch the country had to deal with the horror of Typhoon Hagabis being one of the strongest storms experienced in decades taking dozens of lives. Disruption was an understatement and the aftermath still continues. Typhoon Hagabis caused two of the World Cup group games to be cancelled and left emotions running high in Japan's final group match Vs Scotland, which was a make or break game for the Brave Blossoms. From viewing figures and upsets to natural disasters the Japanese nation should be proud of a memorable World Cup for so many different reasons and the rugby world was upset to see them get knocked out in their quarter-final.
The supporters final
We look forward to the first semi-final of this year's world cup where New Zealand the bookies' favourites take on England, who are second-favourites. The Kiwis are looking to win a third consecutive rugby world cup which has never been done in the history of the tournament. England will be looking to rewrite some wrongs from 2015 where they took an early exit, the only host side ever to exit the tournament during the group stages.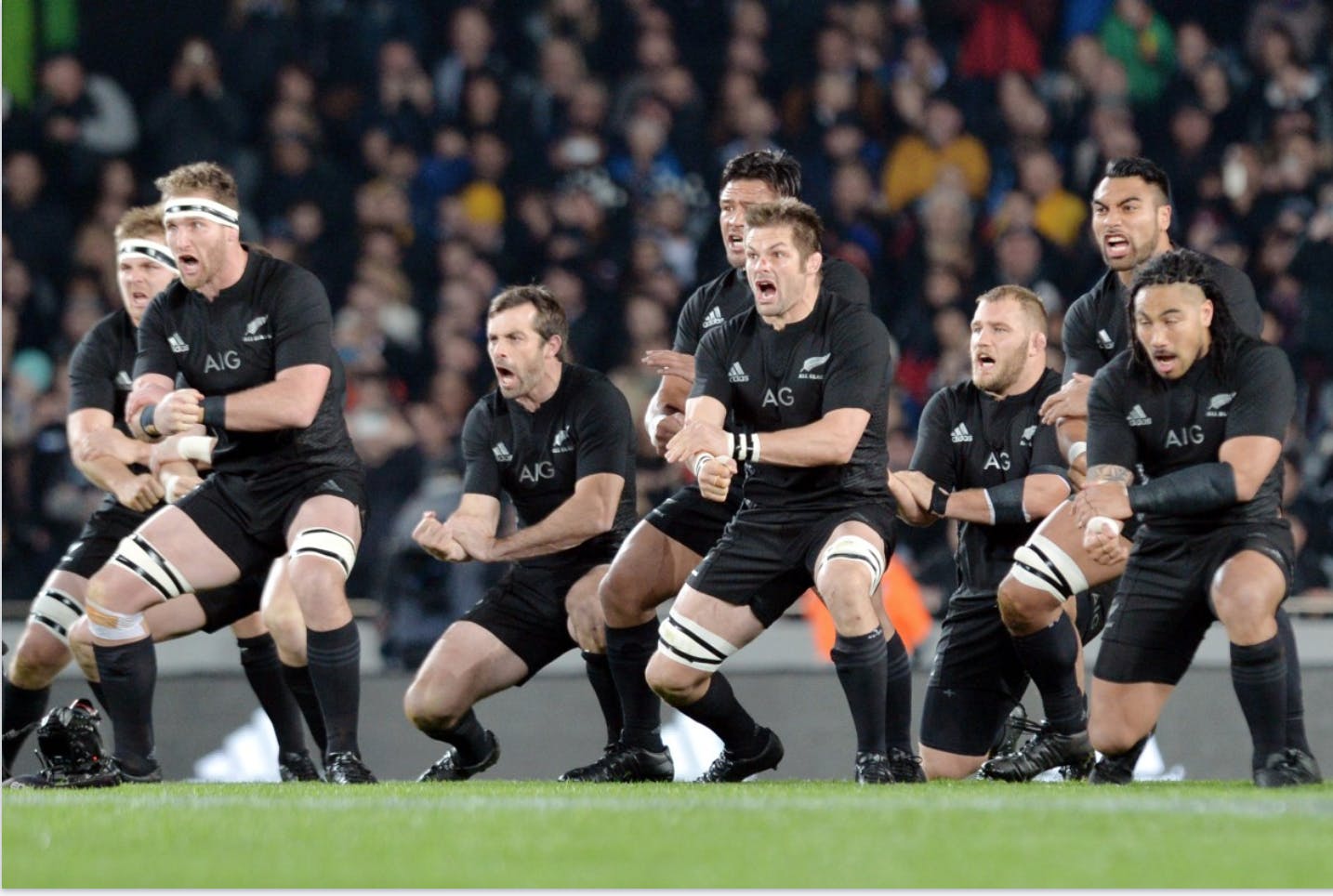 Both sides scored 40+ points in their quarter-final, however, England scored 2 interception scores which flattered their scoreline a bit, not to take away from a ruthless performance. New Zealand looked ruthless and hungrier than ever, as a team they seem to improve as the tournament progresses much to England's dismay. The All-Blacks have experience of the knockout stage in Rugby World Cups, whereas only four players from the current England squad in Japan have progressed to the knockouts during their careers. New Zealand are 4/11 favourites, so if England are to win, you'd expect they need the bounce of the ball and a few decisions go their way – as well as everything else running smoothly and having as few a number of mistakes as possible.
Haka Image credit: pxhere –Waseem Farooq
Feature Image credit: https://en.wikipedia.org/wiki/File:Rugby_World_Cup_190920a1.jpg#/media/File:Rugby_World_Cup_190920a1.jpg