Grassroots Sport Manchester Playfinder News
The Energy Box boosted by Playfinder July Outstanding Facility Award
20 August 2019 • By - Will Chrimes
Read time 1 minute
The Energy Box, part of Levenshulme High School in Burnage, has been given a boost after winning Playfinder's July Outstanding Facility Award.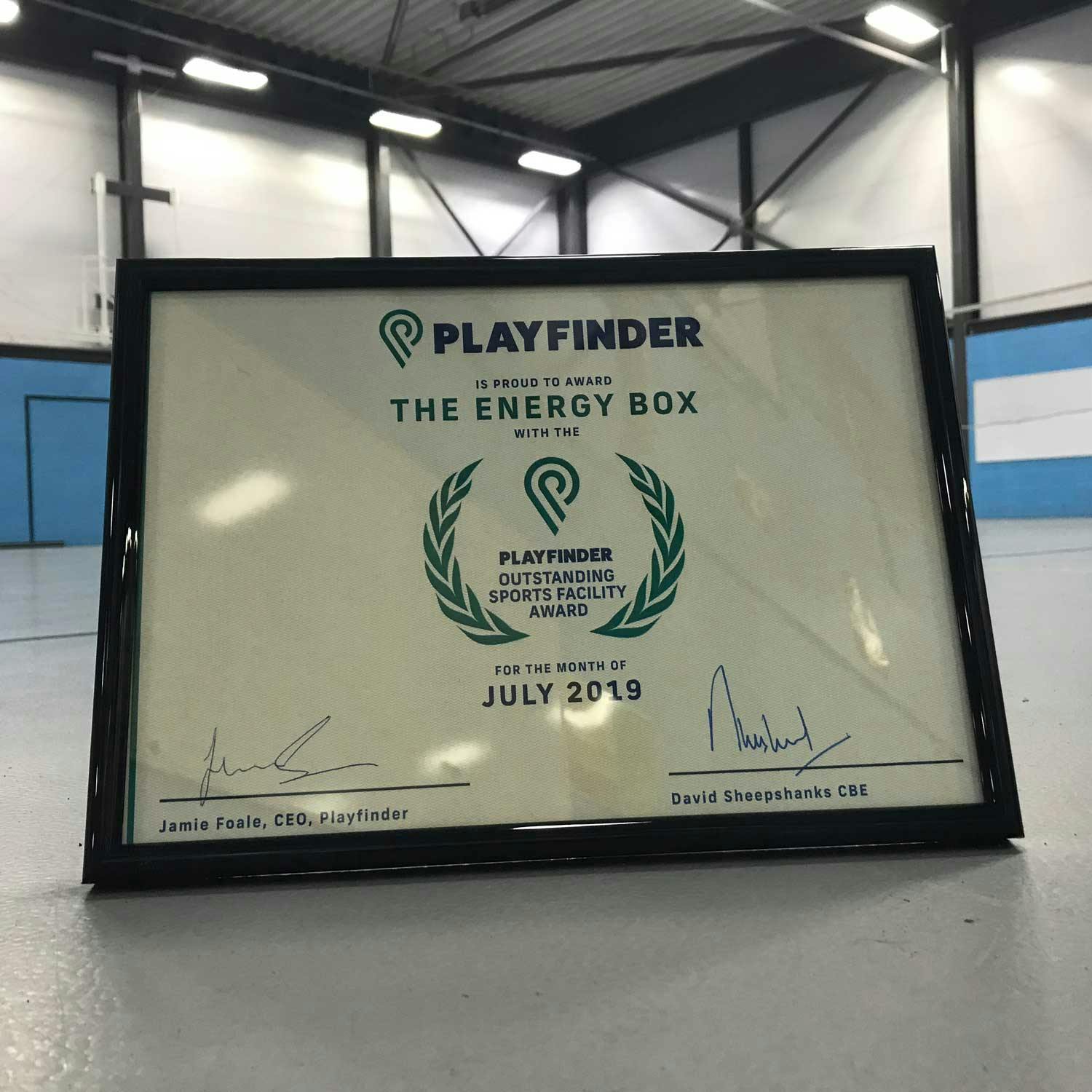 The Energy Box is home to a superb state-of-the-art sports hall which fits four badminton courts and is suitable for all indoor sports. It can be divided either by court, half-court or as a full court and there are discounts for juniors and weekend bookers.
Footballers can take advantage of the Energy Box's floodlit 3G pitch for 5, 7 or 9-a-side fixtures. There are reduced hire charges on offer for clubs and at off peak times.
A multi-purpose room can be booked online or through the app and this contains one complete wall of mirrors is which is ideal for dance, classes and martial arts. Over the summer the facility has been hosting a range of summer camps for kids in the area to help fight inactivity during the holidays.
July's award, which is determined by Playfinder users, is based on pitch quality, venue amenities and customer experience.
Playfinder, which this summer rebranded from MyLocalPitch, is a platform for sports players who want to find and book sports venues in the country. Users have the choice of over 9,000 of the best facilities around the UK for 19 featured sports. The service most recently launched in Brighton and will continue its expansion around the UK for the remainder of the year.
Jamie Foale, Co-Founder of Playfinder, commented: "The Energy Box has everything a recreational sports player could wish for. The facilities are second to none and it's easy to see why they have won July's facility award.".
Louise Hewitt – Energy Box Sports Centre Manager said: "We are extremely proud to receive this award and hope to continue to build our relationship with Playfinder and its clients."