Grassroots Sport London Playfinder News
Walthamstow Leisure Centre wins Playfinder September Outstanding Facility Award
17 October 2019 • By - Will Chrimes
Read time 1 minute
Playfinder's September Outstanding Facility Award has been won by the hugely popular Walthamstow Leisure Centre.
The multi-sport recreational venue, based off Markhouse Rd, boasts of a 68-station gym, six Badminton courts, two Squash courts, an Ofsted registered crèche, 5-a-side red-crumb football pitch, a dance studio and gymnasium. There are loads of fitness classes for locals to get involved with and there are women only events and sessions for over 55s.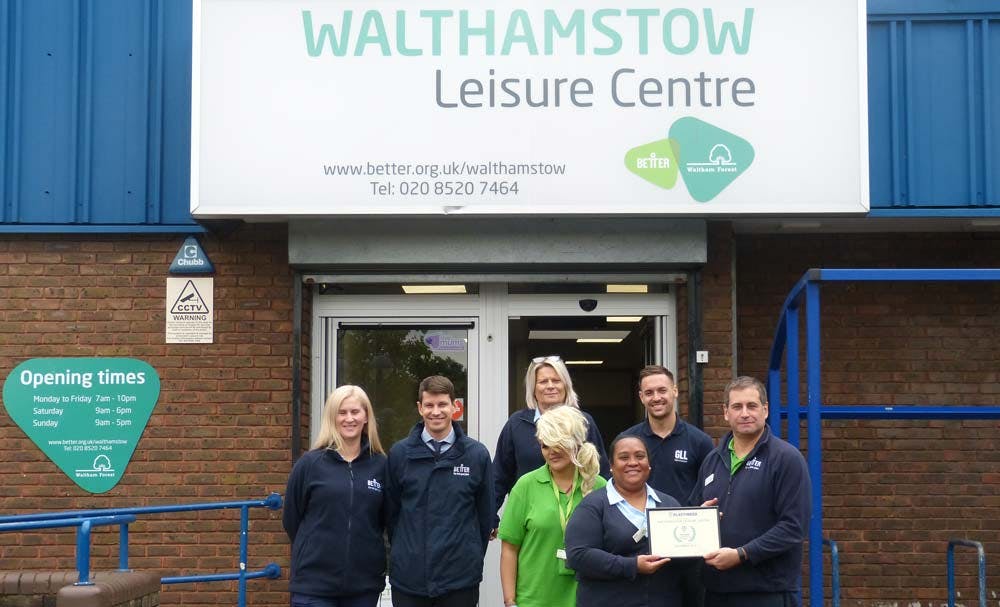 September's award, which is determined by Playfinder users, is based on pitch quality, venue amenities and customer experience.
Playfinder, which this summer rebranded from MyLocalPitch, is a platform for sports players who want to find and book sports venues in the country. Users have the choice of over 9,000 of the best facilities around the UK for 19 featured sports.
Jamie Foale, Co-Founder of Playfinder, commented: "Walthamstow Leisure Centre is a wonderful sports facility and forms an integral part of the local community. There is so much choice here that there's no excuse for anyone not to come along and get active."

Angela Riley, Walthamstow Leisure Centre General Manager followed: "GLL are very proud that Walthamstow Leisure Centre has won the outstanding facility award from Playfinder. The award is judged on pitch quality, amenities and customer service – so it's great to see the hard work of our brilliant staff rewarded. We know we have an important place in the heart of the community in Walthamstow and one that is better served by our not-for-profit social enterprise."