Where to play Badminton in London
9 October 2020 • By - Playfinder
Badminton is a proud part of British sporting culture with Team GB boasting 3 Olympic medals. From the grassroots up, annual participation in England regularly tops 700,000 people a year despite lacking the mainstream exposure of other national sports, like Football or Rugby. The demand to know where there are Badminton courts nearby is clear. For those looking to bring their racket to the net in London, Playfinder have collated a list of some of the best courts around the city which are available for hire.
---
Where to play Badminton in Central London?
---
In between the hustle and bustle of the business district of London, Badminton courts are never too far around the corner. Particularly near public transport, like Somers Town Community Sports Centre being just a mere stone's throw from King's Cross station. Somers Town Community Sports Centre is open from 3pm to 10pm between Monday and Friday, ideal for a game after work. The venue is also open at 9am to 9pm on Saturdays and, 10am to 9pm on Sundays for some weekend activity. Do consider that due to COVID-19 restrictions, Badminton doubles are only allowed if the participants are from the same household.
---
Where to play Badminton in North London?
---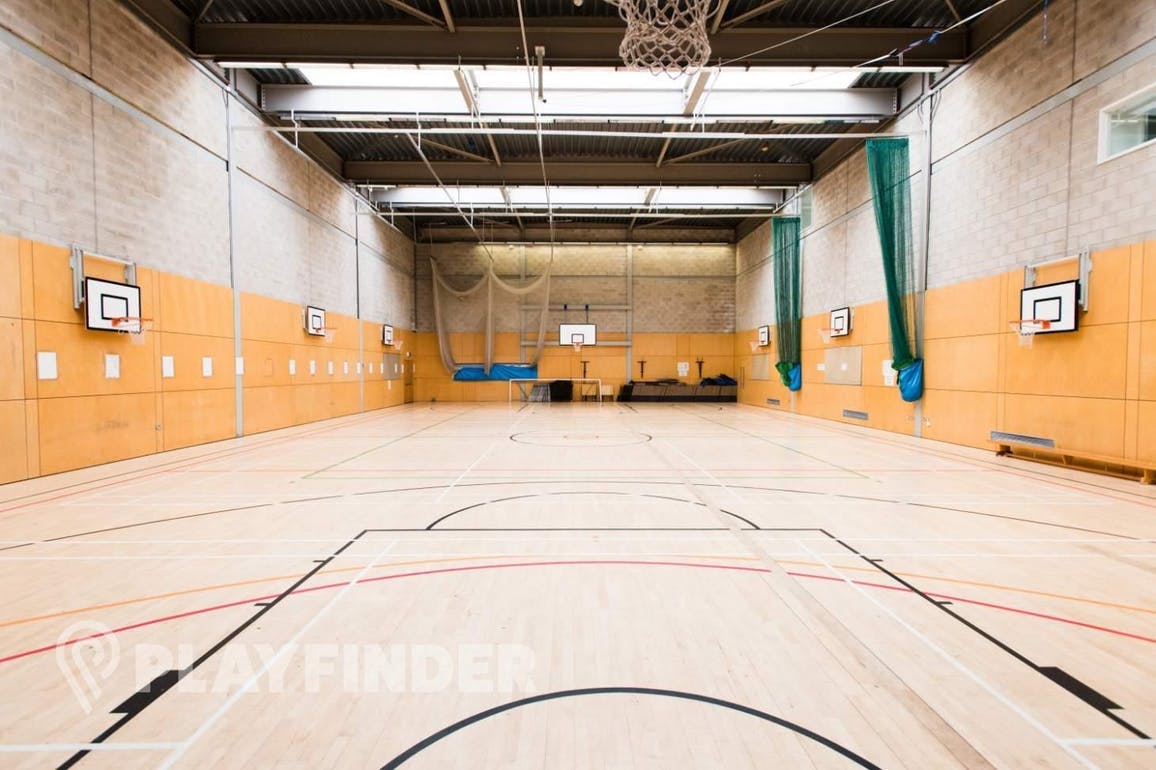 'Haverstock School' as pictured above is an outstanding venue for a game of Badminton. The wonderful facilities provide a great platform to demonstrate your sporting acumen all year round; well-maintained nets and courts will be ready upon your arrival so you can play as soon as you're ready. The courts must be requested at least a week in advance, for booking hours of 6pm to 10pm on School days, 9am to 10pm on holidays and, 8am to 10pm on weekends.
---
Where to play Badminton in South London?
---
Lewisham boasts some excellent sporting facilities, notably, St Dunstan's College. An ideal place to dust off the racket for a game after work; the venue is easily accessible by public transport via Catford Bridge or Catford stations. St Dunstan's works on a pay as you play basis meaning you do not have to be a member to make a booking. Simply, you can pay and play when and as many times as you wish. On weekdays, the venue is open between 6pm and 9pm if you wish to catch a game after work, or between 8:30am and 4:30pm on Weekends.
---
Where to play Badminton in East London?
---
Looking to hire a court in East London? Playfinder has to the answer for you. Sylvestrian Leisure Centre is an excellent venue to hone your skillset on the court. The leisure centre is accessible via Snaresbrook station and is open 7am-10pm from Monday to Friday, 8am to 6pm on Saturday and, 9am to 6pm on Sunday so you can have the chance to play a game all week round.
---
Where to play Badminton in West London?
---
Ark Elvin Academy in North West London is a great venue to play a game of badminton after work. Close to Wembley Central station, the courts are usually open for pay-as-you games. This method avoids the monthly membership charges and gives you the freedom to play as and when you like, without the commitment of a weekly game or a membership fee.