Who Are The Future 'Big Four' Of Men's Tennis?
27 February 2020 • By - Oscar Fenton
Federer, Nadal, Djokovic, Murray. Everyone knows them, everyone loves them.
Each of these players will live long in tennis folklore as examples of the best tennis players seen to grace the court. However, at the ages of 38, 33, 32 and 32-years-old respectively, it's safe to say that their careers are heading towards their end, and the overwhelming dominance of the so-called 'Big Four' is likely to dwindle over the coming years.
In other words, they'll be spending a lot more time at country clubs and spas than tennis courts before too long.
The Changing of the Guard
While it is never enjoyable seeing such legends of the game think about retirement, the passing of the old guard will allow a future generation of players to infiltrate the top and become successful. But who are the best up-and-coming players to watch out for?
Join us as we take a detailed look at the current crop of players and predict who we think could replace Federer, Nadal, Djokovic and Murray as the next Big Four of men's tennis.
Daniil Medvedev


Source: Tennis Head

Cited by Marat Safin as a potential world number one, Medvedev is 'tunnel-visioned' in his approach to becoming the best. He's even been quoted as saying that his job is 'winning' rather than simply 'playing' tennis, so it's hard to question his mentality. In fact, if anything he's setting an example for the rest.

His phenomenal year in 2019 is one of the key reasons for the buzz around him. After being edged in a US Open epic against Nadal, he went on to win his maiden ATP Masters 1000 title and reach six consecutive finals.

Despite being one down on his career-high ranking, Medvedev is still number five in the world and comes away from 2019 with a 59-21 record. Plus, at only 23 years old, he has a long and potentially prosperous career ahead of him, so is definitely one to watch.

Alexander Zverev
Back in 2018, Zverev finished the season by beating both Federer and Djokovic back-to-back before going on to win the ATP Finals. Everything looked as if it was heading in the right direction but, fast forward a year later, and 2019 wasn't the success story many people predicted.
Still yet to make it further than a quarter-final at a grand slam, Zverev has long been touted by Federer and other legends of the game as a potential world number one. However, as of yet, he has failed to live up to his reputation, claiming a mixed record in 2019 of 44 wins and 25 defeats.
A lot of this may have been down to personal issues away from the court though. Zverev spent a lot of the year locked in a legal battle with his former agent which left him without a managerial team, for example. On top of that, his father was also ill, he ended things with his girlfriend, and he cut ties with his coach Ivan Lendl. Ouch.
With his now-healthy dad as his coach for 2020, there's fresh hope that Zverev will rediscover some of the 2018 form he was so lacking last year.
3. Stefanos Tsitsipas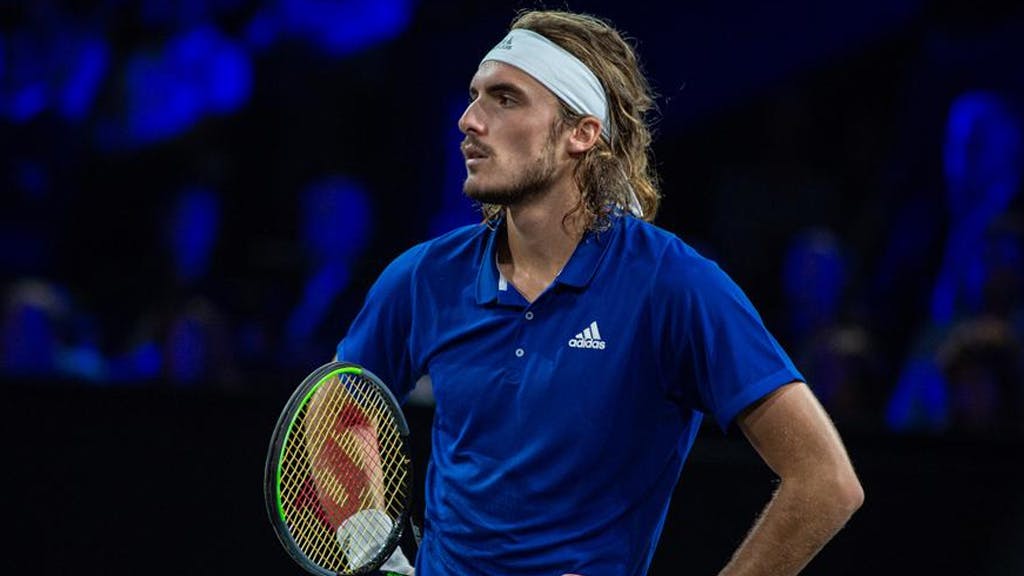 Source: Essentially Sports
Last year, Tsitsipas was the only player to beat Federer, Nadal and Djokovic. In effect, he's the only player on this list who's taken down the old-guard single-handedly.
However, despite all his potential, there is an ongoing fear that Tsitsipas' mentality may be his downfall. While he has already risen to the occasion in challenging the best players around, the 21-year-old Greek is said to be something of an 'outsider' on the tour. Unlike the other players on this list, whose sole focus is tennis, Tsitsipas is often seen spending his spare time making travel vlogs, avoiding social media and, basically, seeming distracted.
The potential is there for Tsitsipas to become a global tennis superstar, but it's up to him to prove it. Currently, at number six in the world, and with a 54-25 record in 2019, it certainly looks like he's on the right track.
4. Dominic Thiem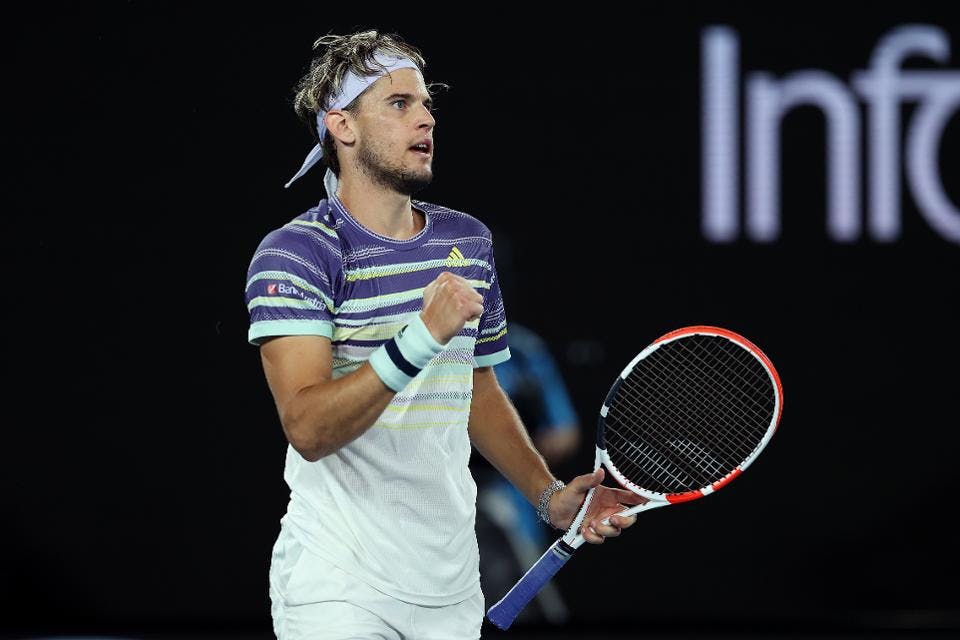 Source: Essentially Sports
With Djokovic and Murray set to stick around for another few years at least, there is a general feeling that Thiem – at 26 years old – may have already missed his opportunity to infiltrate the top four.
However, his performances over the past year have really caught the eye and he has improved substantially on surfaces he's not typically known for being comfortable with. Currently, number four in the world, the Austrian finished the year with an overall record of 49 wins, 19 losses and five ATP titles – as well as a cool £6 million in prize money to boot.
He has often struggled when coming up against the Big Four though, and one man in particular: Rafael Nadal. While clay may be Thiem's best surface, he has failed to overcome the true 'clay master' yet, losing to Nadal at the French Open in the past two consecutive years. If he can find a way to overcome him in the future though, there's high hopes he'll go onto win the French Open one day.
Watch this space.
Looking for tennis courts near you check out Playfinder.