Brighton Dublin Grassroots Sport
Humans of Grassroots Sport | Yashmin Harun
26 September 2019 • By - Will Chrimes
Read time 2 minutes
Yashmin Harun, Chair & Founder of Muslimah Sports Association, talks about how sport has an incredible ability to reach and engage with people.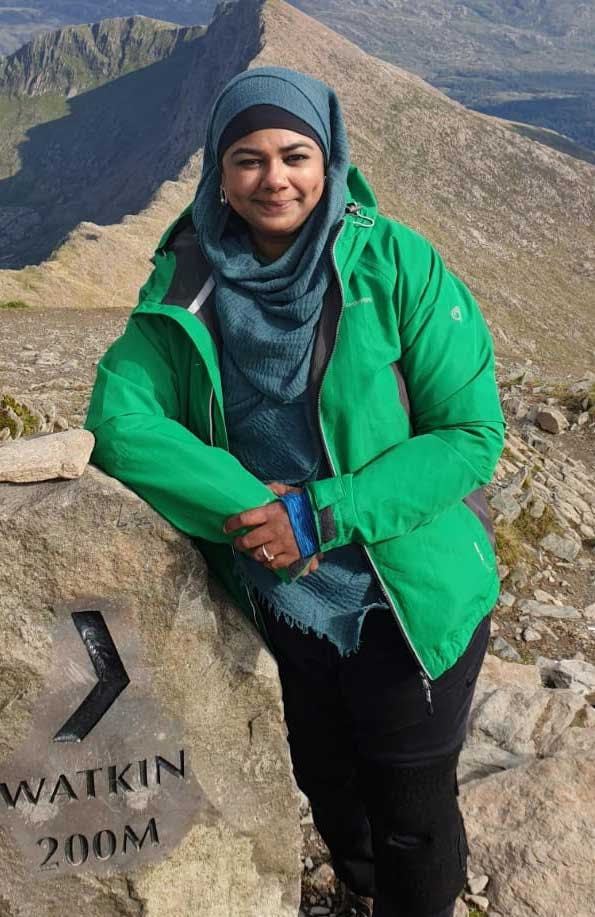 Basketball proved the catalyst for what has now become the non-profit Muslimah Sports Association. Today we have over 200 members in our organisation, which is committed to providing opportunities and empowerment through sports to Muslim and black, Asian and minority ethnic women.
I loved football growing up but hadn't played the sport for ages thanks to general life getting in the way once leaving school. There was no clear pathway for me to play, so I put together a session for like-minded women who missed team sports and social exercise.
Once we established MSA, we applied for finance from the London Mayor Free Sports funding. Initially we raised around £1,500 to get us off the starting line.
From the initial idea, a few women showed some interest in the association and these ladies became integral trustees, who remain with us today. There are three trustees and 12 volunteers that make the club tick. Our volunteers offer time for free and are given the chance to join us permanently having showed real commitment to helping others in the early sessions. These wonderful women help advertise the sports club, put on sessions as well as looking after admin tasks. Many have had the opportunity to do the activators course or level 1 coaching badges.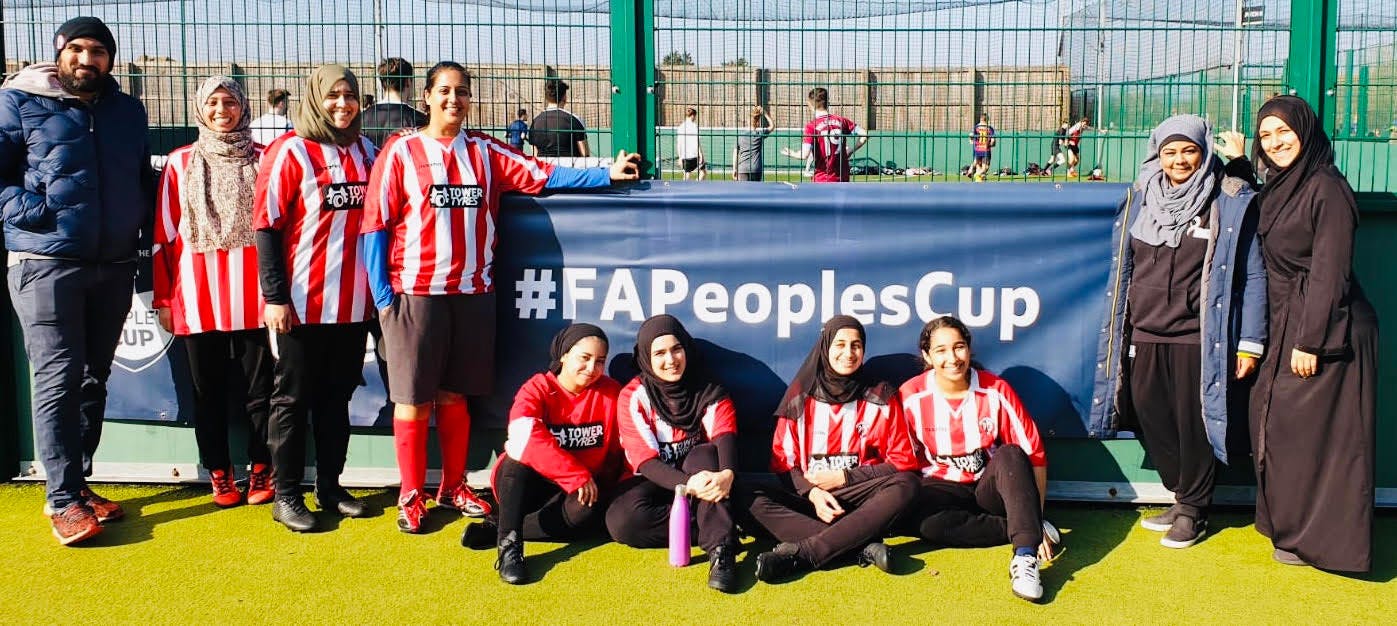 Basketball proved hugely popular and Badminton England took notice and came to us wishing to partner with us. Having two sports worked even better as a recruitment tool and suddenly we have a sports club which had huge potential.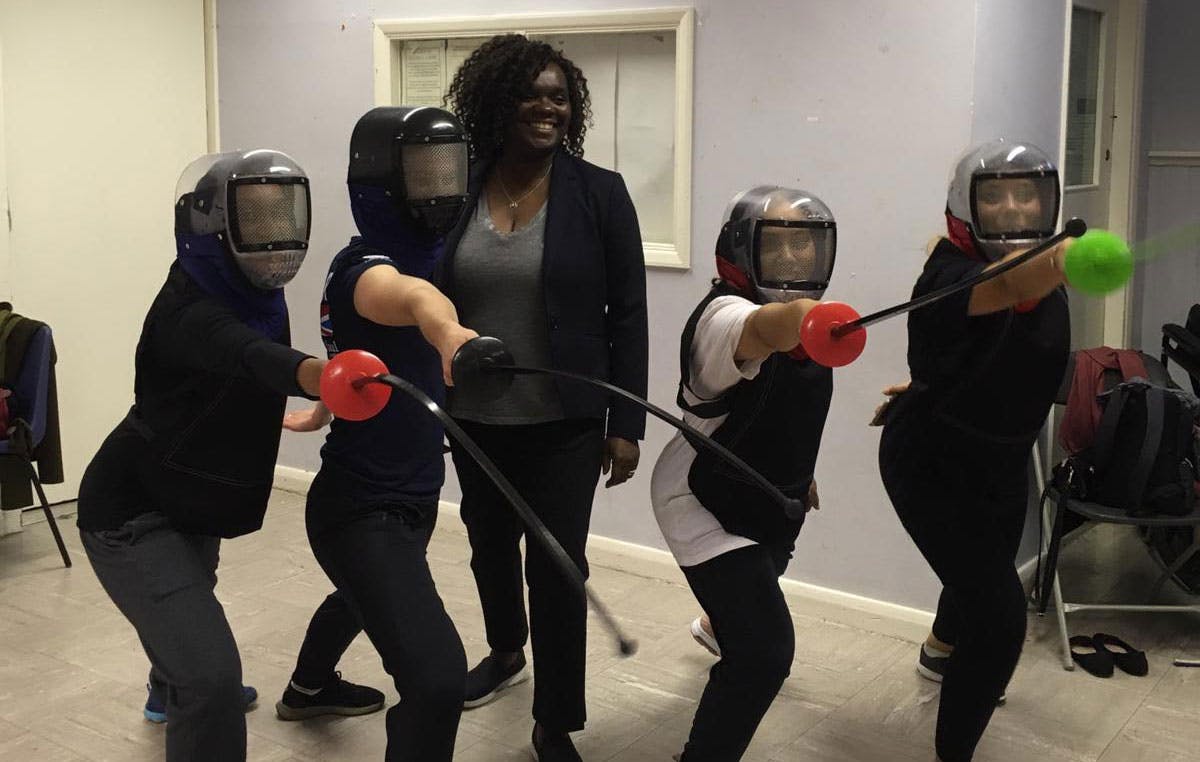 More and more women were enquiring and wanting to join us. With more voices, we were able to see what other sports would be of interest. There are now over 18 different sports available for our members to engage with, including Fencing and Modern Arnis, the national sport and martial art of the Philippines. Modern Arnis is a form of Mixed Martial Arts, but with sticks. Many of the girls have kept engaged and gone on to their grading. Sport has an incredible ability to reach and engage with people, alongside the obvious physical benefits. Our sessions encourage social inclusion and grow confidence in the groups.
Our sessions provide a way to reach out to those who might not otherwise be exposed to team sports. Lots of our children around London are home-schooled and don't have regular access to sports that mainstream education can provide; and we are able to offer them something with the help of our volunteers.
Sessions are women-only too. It means our players can remove their hijabs and play freely. A real rapport has grown within our group and it's bubbled out over the sports courts or pitches. We have Whatsapp groups which our ladies organise social events through and those then help us bring in more players who ask what the MSA is all about. Sport was the enabler and now often a secondary element to our association – it's become something bigger.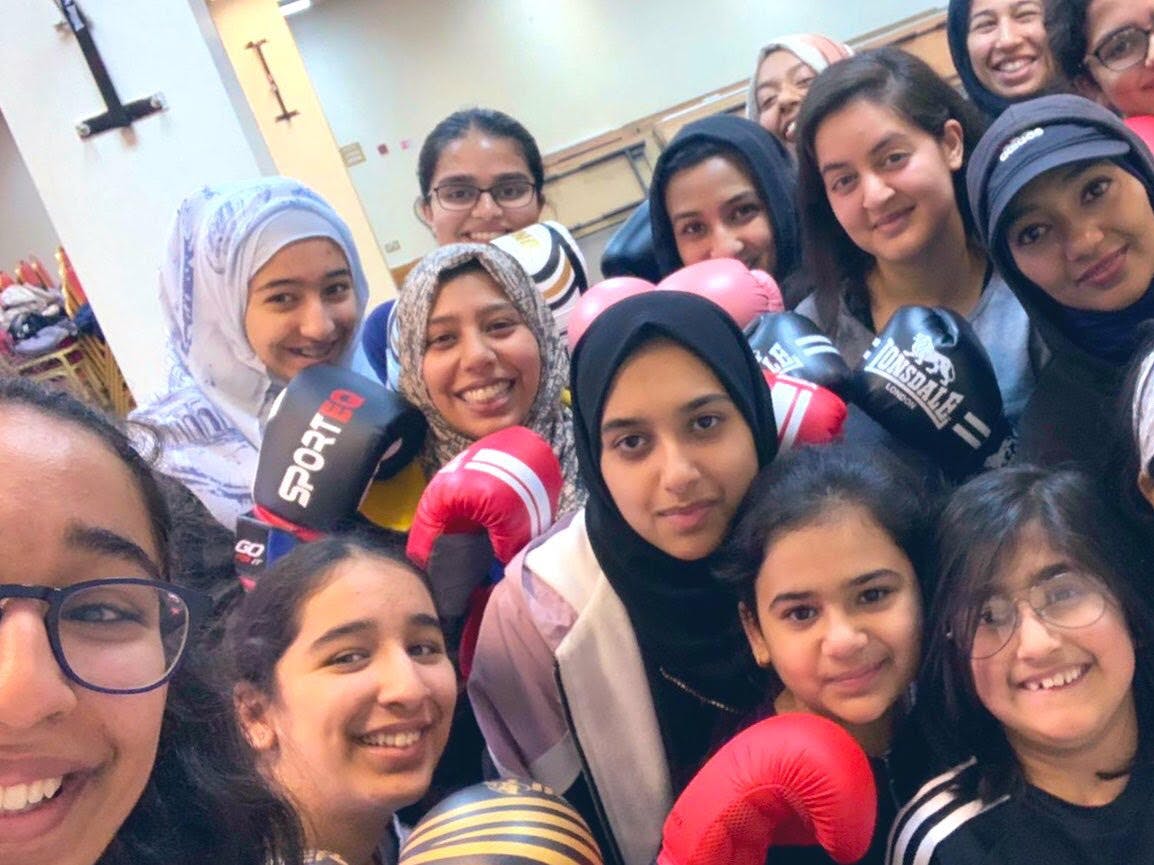 We know the power that sport has in bringing people together and netball has just been added to our activities. Our mother and daughter approach worked brilliantly for football and we'll be using the same format for netball.
To find out more about the Muslimah Sports Association, please follow our Instagram or Facebook page.