The best gyms near me
11 November 2019 • By - Harry Thompson
Going to the gym has become more and more popular within the increasingly fitness orientated society we live in today. The importance of keeping fit is now widely recognised to have a whole host of benefits – clearly physically, but also mentally and socially too. Whatever your inspiration to get in the gym, whether that be weight loss, muscle strength or general fitness, some knowledge of great gyms may just give you the added motivation to get your kit on, buy some new trainers and take that first step towards a healthier and happier life. Looking for the best gyms near you? Check out Playfinder's recommendations below.
---
---
London is a true sporting hub with a whole host of sports to engage in. Facilities are never too far from home whether that be a netball court or a football pitch. There are a plethora of gyms dotted around the city to work out and improve your general fitness. Head east of Southwark and you'll find the Battersea Sports Centre, unsurprisingly located in Battersea. The gym contains all that you'll need for your session, and is perfect to dip into either prior or post work – being open from 07:00 until 22:00 during the week.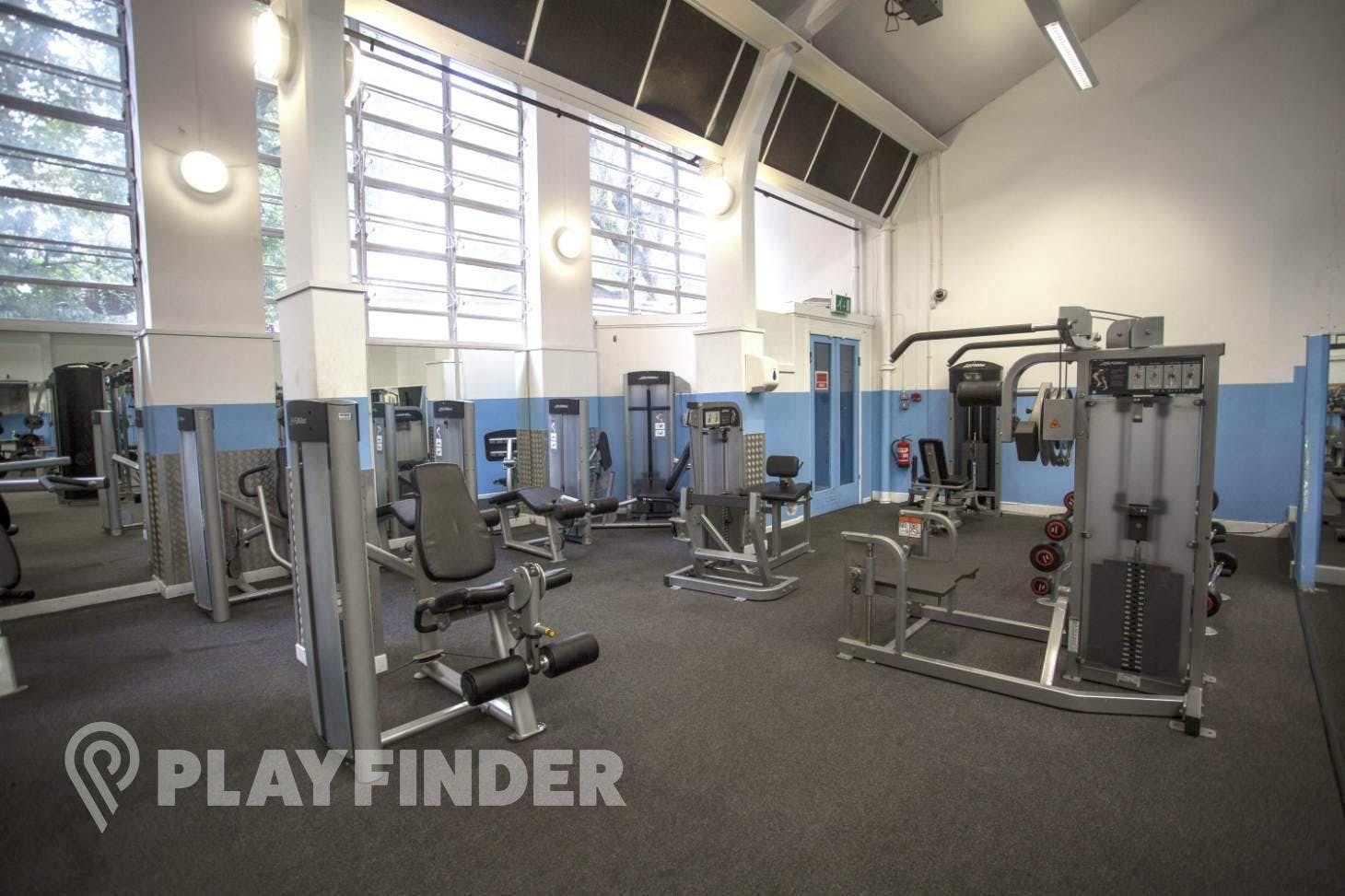 Central London isn't the only place you can hit the gym. If you're a resident to the north-west then the Sylvestrian Leisure Centre in Walthamstow will be perfectly suited for you. Containing all the usual bells and whistles, the gym also allows you to rock up and work out without a membership for just a small fee! From Walthomstow the the bank of the Thames, Waterfront Leisure Centre is another cracking gym option for anyone nearby the Woolwich area. A real hive of activity, you won't be disappointed and are sure to be itching to return for your next work out!
---
---
Manchester has a reputation for being an active city, and this is reflected by the number of top quality gyms available. A prime example of this is Wright Robinson Leisure, one of the best gyms in Manchester. The multi-sport centre boasts state of the art facilities within its gym, catering for your work out. Located in Abbey Hey, the venue is perfect to pop down to after work, opening at 16:30 and closing at 21:30, go and check out the facilities for yourself! Looking for gyms near you in central Manchester? Active Medlock is the one. Located directly next to Powerleague Manchester Central, it couldn't be easier to find, you can even enjoy a game of footy if you're feeling up to it!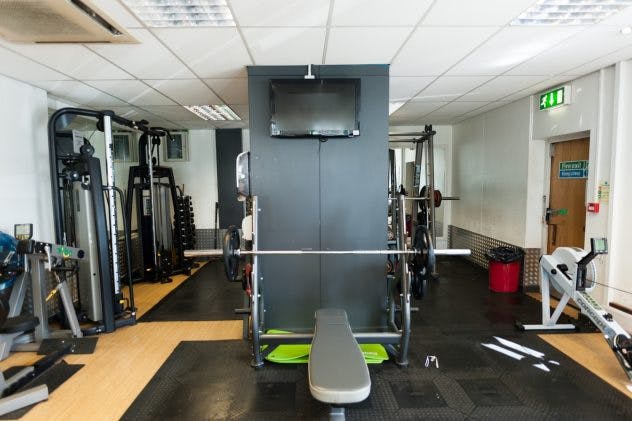 Clarendon Leisure Centre (pictured above) contains everything you need for a solid workout within its fantastic gym in Manchester. Situated in Salford, the centre offers great value for money, but do remember to check the opening times which can vary! Finally, the University of Salford Sports Centre offers some of the best facilities in the whole of Manchester. If you're a student at the university, you'll know just how great the gym is – go and see for yourself!
---
Luton contains a wide range of superb gyms in the area with the Inspire: Luton Sports Village a hallmark of quality. Built in tandem with the 'inspire a generation' message from the 2012 Olympic games, the state-of-the-art centre boasts quality gym equipment to be used on a one-off basis if you'd like to test the waters before becoming a member! Just south of Luton city centre in the scenic setting of Stockwood Park you will come across Stockwood Park Athletics Centre. Despite boasting a superb athletics track, it also contains a kitted out gym with all the equipment you'll need, whatever your goal.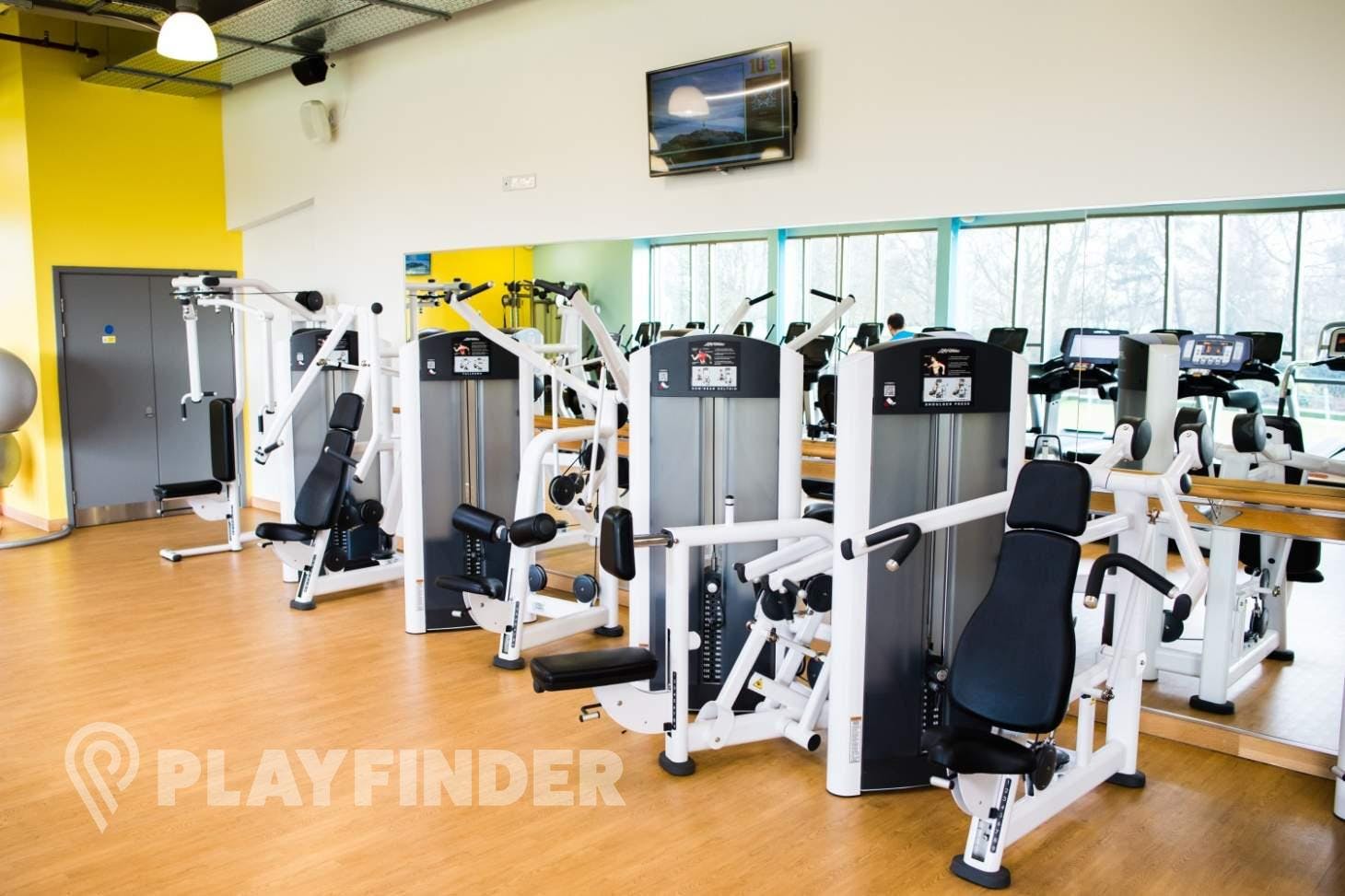 Looking to fit in an early morning work out, but don't know where gyms near you are in Luton? Lewsey Sports Park will more than cater to your needs. Opening at 6am on weekdays, why not kick-start your day the right way be heading down early and making use of the hi-tech equipment available.
---
---
Not sure where the gyms near you are found in Dublin? Don't worry, Playfinder have you covered. The Inspire Fitness Centre (pictured below) is one of the best gyms in Dublin. Renowned for its sporting excellence, the centre boasts state-of-the-art facilities which are sure not to disappoint – a gym you need to try out.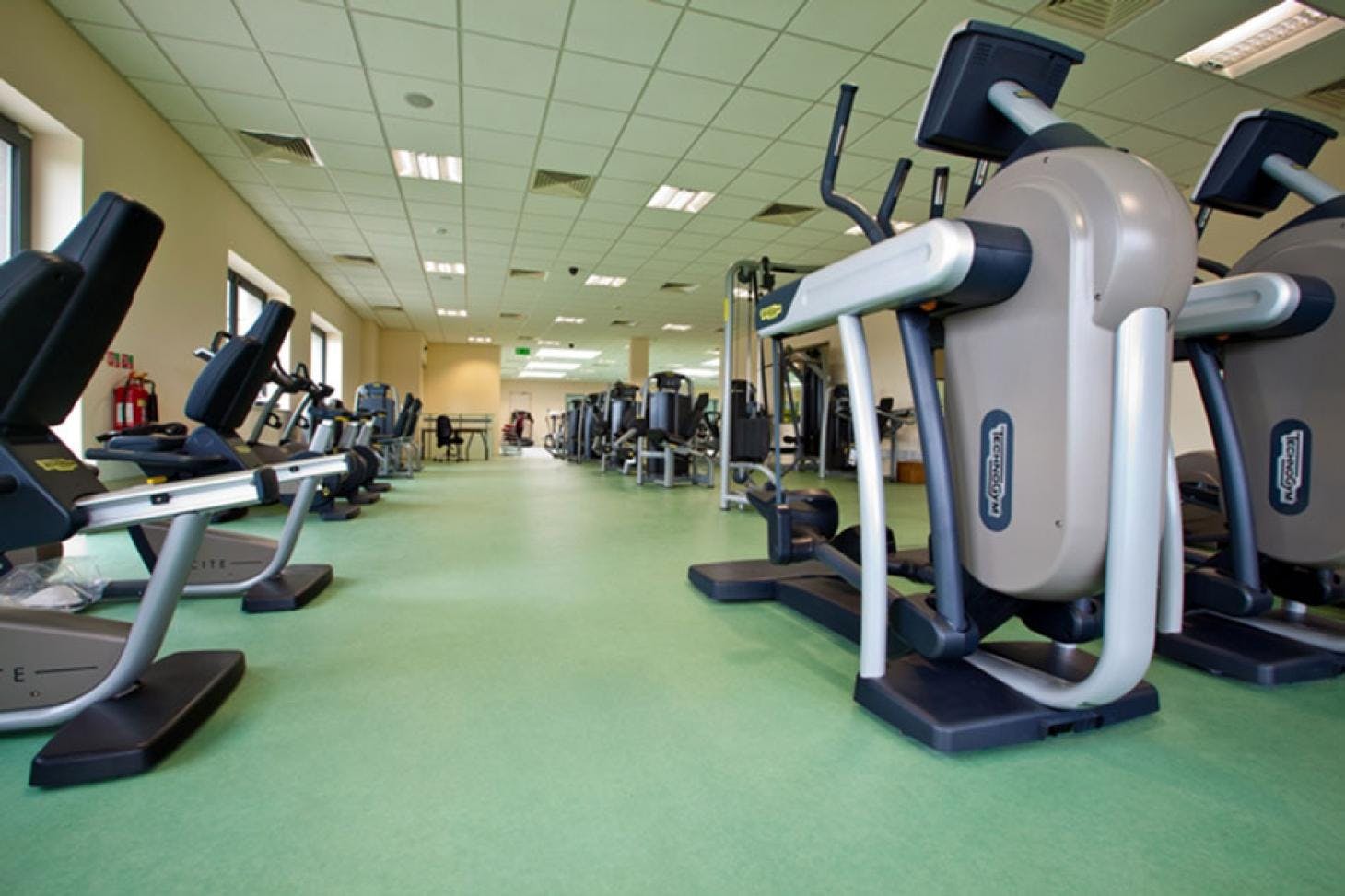 ---
---
If you're living in the garden of England, or Kent as its better known, then Erith Leisure Centre (pictured below) is definitely a gym worth trying out. One of the best gyms in Erith, the centre offers a number of quality sport facilities, with its gym boasting everything you'd need for a solid work out. Become a member from just £45 a month or just rock up and pay on the day, the choice is yours! Not too far from Erith in Bexley is Sidcup Leisure Centre. A great gym in Kent – whatever your goal. Whether you're training for a long distance run, looking to put on muscle or lose weight, you'll find the right equipment here.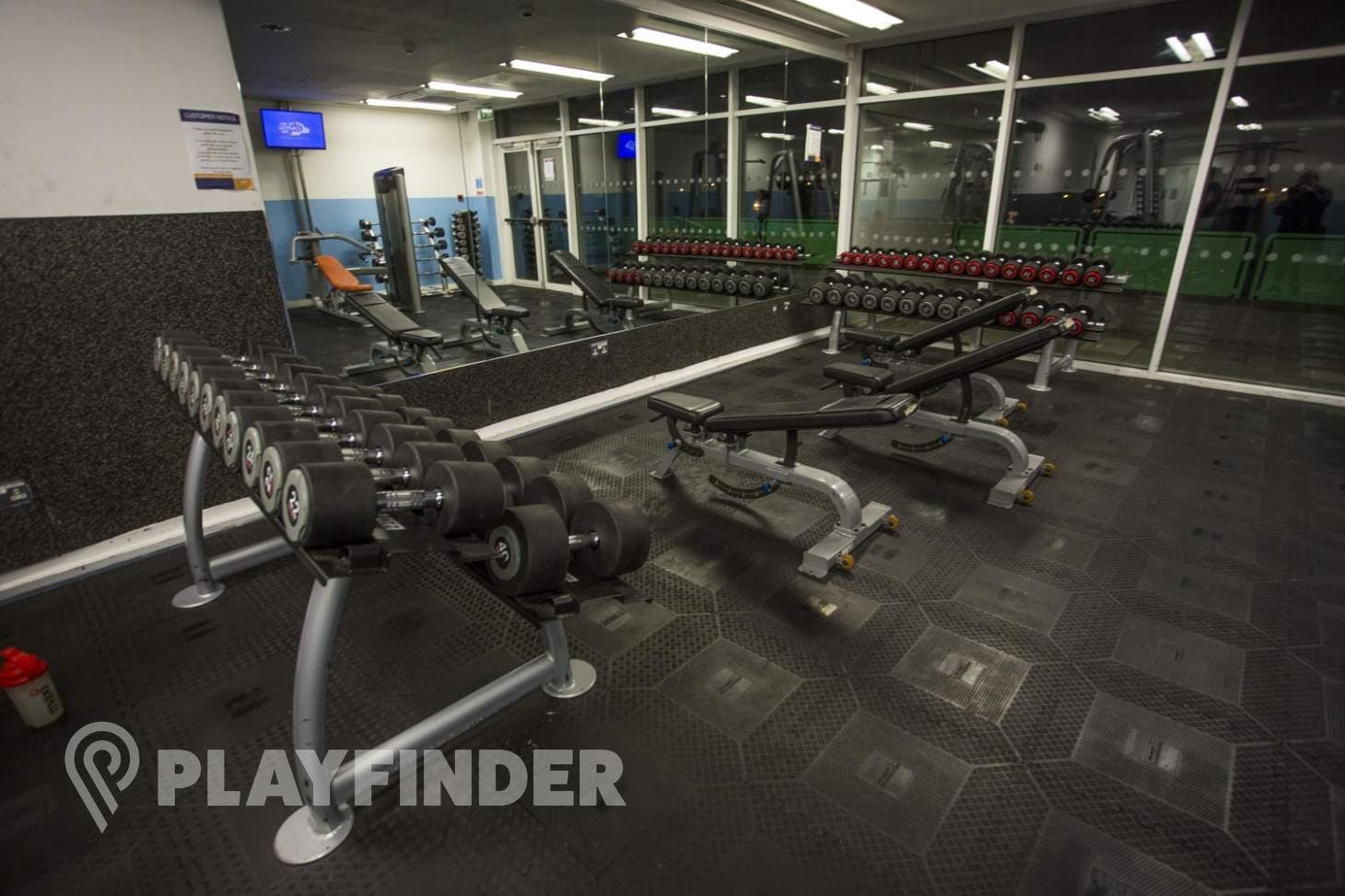 Aqua Vale Swimming and Fitness Centre is a modern and hi-tech gym located in Aylesbury. Offering superb football and swimming facilities, the option is there for a swim to relax your muscles post-workout. It's spacious gym contains state-of-the-art facilities to help you achieve your goal! Opening at 06:30 and remaining a hub of activity until close at 22:00 7 days a week, the choice is yours. An early morning workout prior to work, or an evening session, whichever works best for you.
---
To browse all the gyms near you available through Playfinder, please click here.