Brighton Dublin Grassroots Sport
Tooting and Mitcham Community Sports Club crowned Playfinder Outstanding Sports Facility Of The Year
28 December 2019 • By - Will Chrimes
Read time 1 minute
Playfinder's 2019 Outstanding Sports Facility Of The Year award has been won by Tooting and Mitcham Community Sports Club.
Tooting and Mitcham is an independently funded 'not for profit' facility which provides sport, health, education and well-being facilities. As an inclusive facility, the club believes in providing a safe space for all and helping break down barriers to create a genuine community.
4,000 local people use the club each week, 35 clubs use this as their home and there are six local businesses run from here. Education is important too and there are 100 16-19 year olds and 300 players across the youth teams.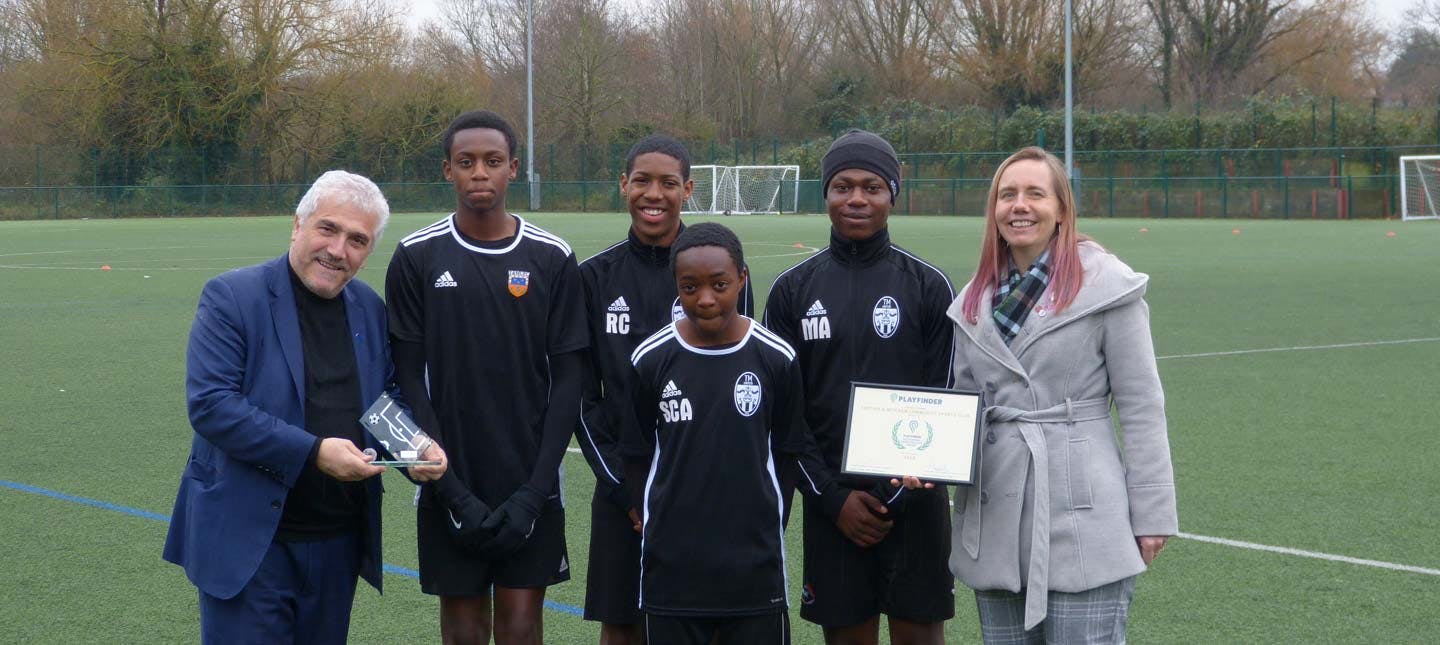 The community club is also a pioneer of the Football Foundation's project to increase grassroots football participation by digitising access and making it easier to book physical activity sessions.
Tooting & Mitcham enjoyed a fantastic FA Cup run to reach the 3rd qualifying round in both the FA Cup and FA Trophy. Away from pitch the community club has an ongoing mission of helping locals reach their potential and realise dreams in a safe environment regardless of ability.
Major expansion plans are afoot to build 77 affordable home and all the money raised will be invested back into the club to ensure its legacy continues.
Playfinder's grassroots sports users voted online for their favourite venue and the award, in its fourth year, is judged on pitch quality, venue amenities and customer experience.
Jamie Foale, Co-Founder of Playfinder, commented: "Tooting and Mitcham is a terrific example of a top-class sports facility that is a full fixture within the local community. Whether it be the football club, events or dedication to disability support – Jackie and her team excel. The future plans for the club are incredibly exciting and will leave a lasting legacy."
Caroline McRoyall, Tooting and Mitcham Community Sports Club followed: "It's an honour to receive this award, particularly as it's our users that have voted for us. The club prides itself on ensuring everyone feels welcome and involved. The club is currently looking to expand its facilities and are asking for comments on their plans. Details on the proposals can be found on our website."
Stephen Alambritis, Leader of the Council, London Borough of Merton added: "We are all so proud of Tooting and Mitcham Community Sports Club and this award is a reflection on how popular the facilities are here. The fact that over 4,000 local people use the place each week is testimony to the hard work of everyone at this great venue. After the Playfinder recognition, this sporting hub is set to get even better as a port of call for physical activity sessions in Merton."