Top 5 Classrooms to hire in London
10 February 2022 • By - Playfinder
Looking to hire out a classroom in London? Whether you need a space for a meeting, seminar, training course or workshop, we have dedicated classrooms across London for you to choose from. Finding the perfect classroom can be tricky business, but at Playfinder, we've got you covered. All our classrooms are easy to book and perfect for your next event.
Here's our top five classrooms for hire in London.
1. St Aloysius' College – North London
If you're looking for classroom hire in North London, look no further than St Aloysius' College. In an ideal location, just a short walk from Archway station, their classrooms are the perfect venue for educational classes, meetings and workshops. Flexible and accommodating, the classroom allows people to bring their own equipment and set up how you like. For those looking for a regular space to meet, the classroom can be booked and paid for on a pay-as-you-use basis, with the option to easily make a block booking to secure the classroom for a number of weeks.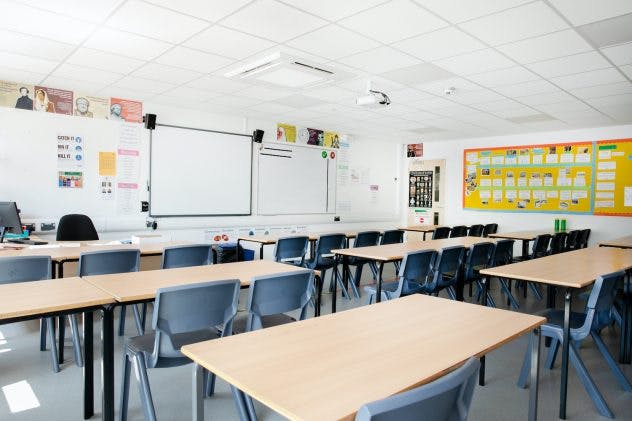 2. Stanley Primary School – South London
Stanley Primary School is your best bet if you're looking to hire a classroom in South London. With plenty of availability from Monday to Saturday, you can book their classroom quickly and easily online, hassle-free. Easily accessible from Fulwell station, their classroom makes for the perfect educational space or meeting place.
3. Bolder Academy – West London
Based in Isleworth, West London, Bolder Academy provides exceptional classroom spaces for hire. If you're looking for a spacious, well equipped classroom Bolder Academy has spaces available for hire throughout the week at affordable rates. Their welcoming staff are on hand to support with setting up, creating a relaxed learning environment or comfortable meeting space. The closest station when travelling is Sylon Train Station or St Francis of Assisi Church bus stop. If public transport isn't your thing, the venue offers free on-site parking to accommodate guests travelling in by car.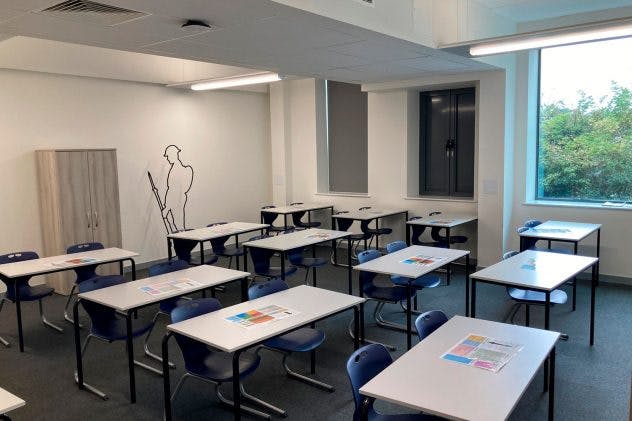 4. Chiswick School – West London
Sticking with West London, this conveniently located school in Chiswick, provides excellent modern classrooms for hire. The classrooms at Chiswick School have everything you need to deliver lessons, seminars and workshops, with plenty of room to accommodate small and larger class sizes. Just a short walk from Chiswick station, the school also offers free parking for visitors, making it one of the more accessible classrooms for hire in the area.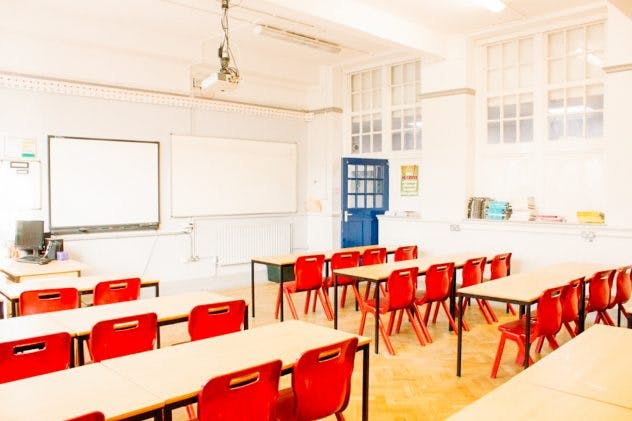 5. Globe Academy – East London
South East of the river, a stone's throw away from Elephant & Castle station, is Globe Academy. With spacious, well-furnished, classrooms for hire, Globe Academy has everything you need to teach those evening and weekend classes. With rooms for hire from Friday evening and across the weekend, availability is at a premium, so make sure to enquire with their friendly staff and get in their quick to secure your spot.
Whether you need a space to teach, train or tutor, there's plenty of fantastic classrooms for hire across London. Next time you're in the capital and looking for a space to hire out, head on over to Playfinder to see our great selection of classrooms and spaces for hire.
Book today at https://www.playfinder.com/uk/space-hire