Top 5 Halls and Function Rooms to hire in London
10 February 2022 • By - Playfinder
Whether you're organising a banquet, an awards ceremony or business event in London, halls and function rooms are ideal spaces to hire out. They offer an affordable alternative to conference centres or hotel meeting rooms which can be expensive. Halls and function rooms provide a great setting for any occasion, allow for an excellent atmosphere and an event to remember.
It's important to find the right space to make your event special, so we've selected our top five function rooms/halls to hire out in London.
1. St Aloysius' College – North London
St Aloysius' College located in the heart of North London, has a wonderful main hall you can hire. This is an ideal place to hold events and activities with plenty of space and the freedom to bring your own equipment for the perfect set up. Also, if you're hosting a large event, additional staff are available to ensure it runs smoothly, depending on availability, skills required and costs. St Aloysius' College's hall is bookable on a one off basis without having to become a member. Alternatively, it can be block-booked for consecutive weeks, so the space is available on a long term basis and you will be able to ensure that you're able to come back at regular times. This easily accessible facility located in Highgate has free parking available and is only around the corner from Archway station.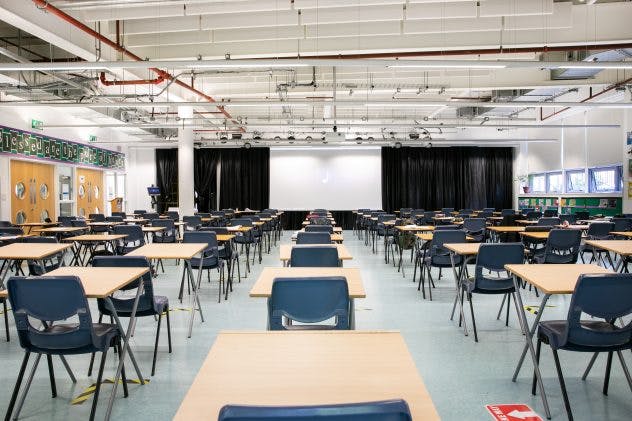 2. Blue Hut Youth and Community Centre – Central London
Central London's Blue Hut Youth and Community Centre has a great main hall for hire. A perfect space for parties or group activities, they're extremely accommodating, allowing for all of your own equipment and set up. Blue Hut's hall operates on a pay-as-you-use basis to avoid monthly membership charges and has block blocking available for securing your preferred slot on a weekly basis. The venue has great travel links with Old Street station and Hoxton station close by, as well as having free on-site parking available if you're travelling by car.
3. Tooting and Mitcham – South London
If you're looking for an excellent space to hire in South London then you've come to the right place. Tooting and Mitcham Community Sports Club's function room is perfect for a wide range of occasions. It holds a good capacity for lively atmospheres and is perfect for wedding receptions, awards evenings and more. The space is conveniently available to book every day of the week from 9am to 2am on Friday and Saturday, 9am to 12pm the rest of the week. If you're looking to hold regular events, block booking is available to reserve a weekly spot. The Surrey venue has good public transport links making it easy for guests to get to the venue, with Mitcham Junction being the nearest station.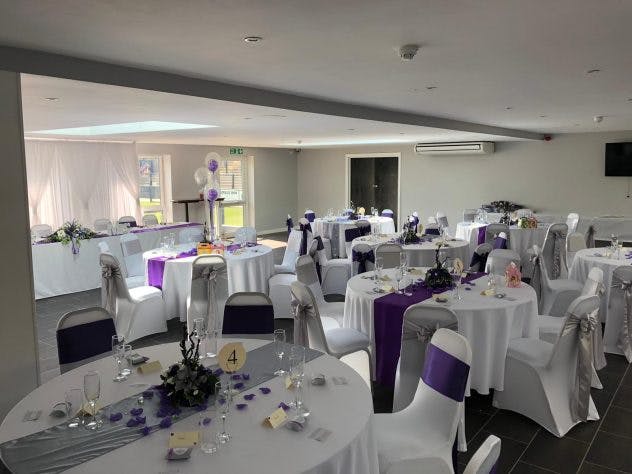 4. Pimlico Academy School – South London
Pimlico Academy School, also in South London, has fantastic facilities available, their main hall being one of them. It's a great place to host any important event as it's spacious and adaptable for any occasion. Your event, if large scale, may require additional staff, which Pimlico is able to provide depending on your needs. They also offer block booking and pay as you go booking. The Westminster venue can be easily accessed, with parking available, as well as good links with Pimlico station.
5. Mossbourne Victoria Park Academy – East London
Located in East London, Mossbourne Victoria Park Academy has an ideal main hall for space hire. This space has plenty of room for putting on any activities or events. It has great vinyl flooring and can be adapted to any event with equipment such as stage lights, a projector, speakers and more available. What makes Mossbourne Victoria Park Academy's main hall unique is it's tiered retractable seats, offering a new dimension and additional space to your event. Mossbourne Victoria Park in Hackney can be conveniently reached through the Overground line to London Fields station.
Choosing the right hall or function room is crucial to the success of your event. So it's important that your space meets your requirements. There are plenty of function rooms and main halls in London perfect for any activities or event that you may be putting on.
At Playfinder, we have an excellent selection of halls and function rooms in London available for you to book today. Check out our halls and function rooms in London and book them now: https://www.playfinder.com/uk/space-hire