Top 5 Meeting Rooms to hire in London
9 February 2022 • By - Playfinder
Whether you're looking for that ideal space to conduct job interviews or host your company's latest AGM, hiring the right meeting room can make all the difference. London has plenty of fantastic meeting rooms for hire throughout the city, but how do you find the perfect place for you and your business? Playfinder has you covered with an extensive choice of meeting rooms to choose from.
Don't know where to start? Here's our top five meeting rooms for hire in London.
1. St Aloysius College – North London
Located in North London, St Aloysius College offers a great meeting room space. The room is very spacious and allows you to bring your own equipment or materials, giving you the flexibility to set up the room however you like. You can hire the meeting room on a pay-as-you-use basis without the commitment of a membership fee, and even on a block booking basis if needed. Also, if you're putting on an important event, additional staff can be provided depending on availability, skills and costing. This great facility is located in Highgate, only a short walk away from Archway station.
2. Marcus Lipton Community Enterprise – South London
Marcus Lipton Community Enterprise is the perfect place to hold important discussions with it's convenient and comfortable meeting room. This excellent facility in the heart of South London can be booked on a pay as you go basis or as a block booking, and even offers free parking. The very accommodating team at Playfinder can also help you to secure your preferred slot, or if that isn't available, we will help you to secure the best alternative. The Brixton based venue has convenient public transport links with Brixton and Loughborough Junction train station close by.
3. Harris Academy St Johns Wood – North London
Harris Academy St Johns Wood offers a fantastic meeting room space in North London. This venue has excellent sporting facilities and their meeting rooms are no different, creating a fantastic professional environment for your business. The academy's meeting rooms offer plenty of space for one on one meetings or larger company-wide get togethers, with great furnishing for a comfortable environment. This North London facility is conveniently located near St John's Wood station.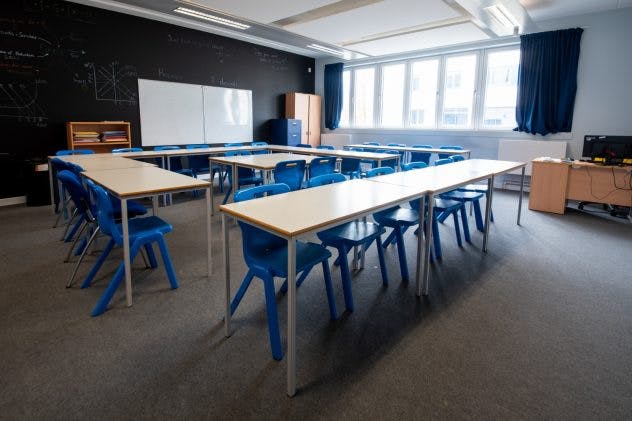 4. School 21 – East London
Stratford's School 21 is a great place to hold meetings for those in East London. It has a meeting room which gives you a fresh and well-maintained area to conduct your business. This private setting is free of distractions and easily accessible via Stratford station just round the corner. School 21's meeting room is available on the weekend and in the evenings.
5. Marlborough Primary School – West London
Located in West London, Marlborough Primary School also has a great meeting room for you to use. For pitching projects, sharing your vision or building relationships, this space is ideal. This spacious room allows for multiple people to collaborate in a comfortable setting. Also, it has easy travel links with Sloane Square Underground station nearby.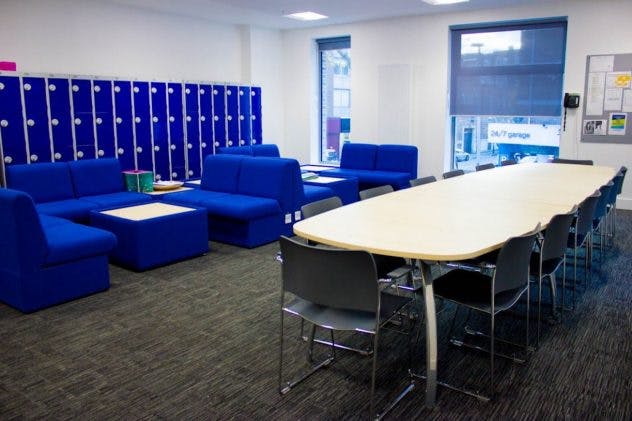 Business meetings can be incredibly important. It's essential that your meeting room meets your needs.
At Playfinder, we have a great selection of meeting rooms in London ready and available to book today. If you find you require more than just a meeting room, there is also plenty to choose from when it comes to space hire in London.
Check out our meeting rooms in London and book them now on Playfinder.