Where to go swimming near me
29 October 2019 • By - Harry Thompson
Swimming is one of the most popular sports in the UK, with many having recreational swimming lessons as part of their childhood with the initial enjoyment carried into adult life. Not only is swimming accessible to almost everyone, it has a plethora of physical and mental benefits that are hugely attractive. Swimming is widely renowned as one of the best sports to build fitness as it works multiple aspects of the human body. It helps build cardiovascular fitness and muscle strength simultaneously, whilst also alleviating the natural strains associated with sports away from the human body. This is why swimming is regarded as a great activity to do whilst recovering from an injury. In turn, these benefits will have a positive effect on swimmers mental fitness such as the reduction of stress and anxiety. Not sure where to go swimming in your local area? Playfinder details the best places to swim throughout the UK and Dublin below.
---
---
Despite London's bustling working outlook, it is one of the active cities in the world with millions playing sport at least once a week. To reflect this, the capital is laden with swimming pools with incredibly over 500 available pools to choose from. These range in size from the standard 25m pool to the Olympic size of 50m. But where are the best swimming pools in London?
From south-east London to the banks of the Thames, takes us to Woolwich. There, you will a cracking venue in the Waterfront Leisure Centre. Whether you're looking for a splash about in the leisure pool – which includes flumes and a wave machine – or a more strenuous swim in the 25m pool, the venue has you covered.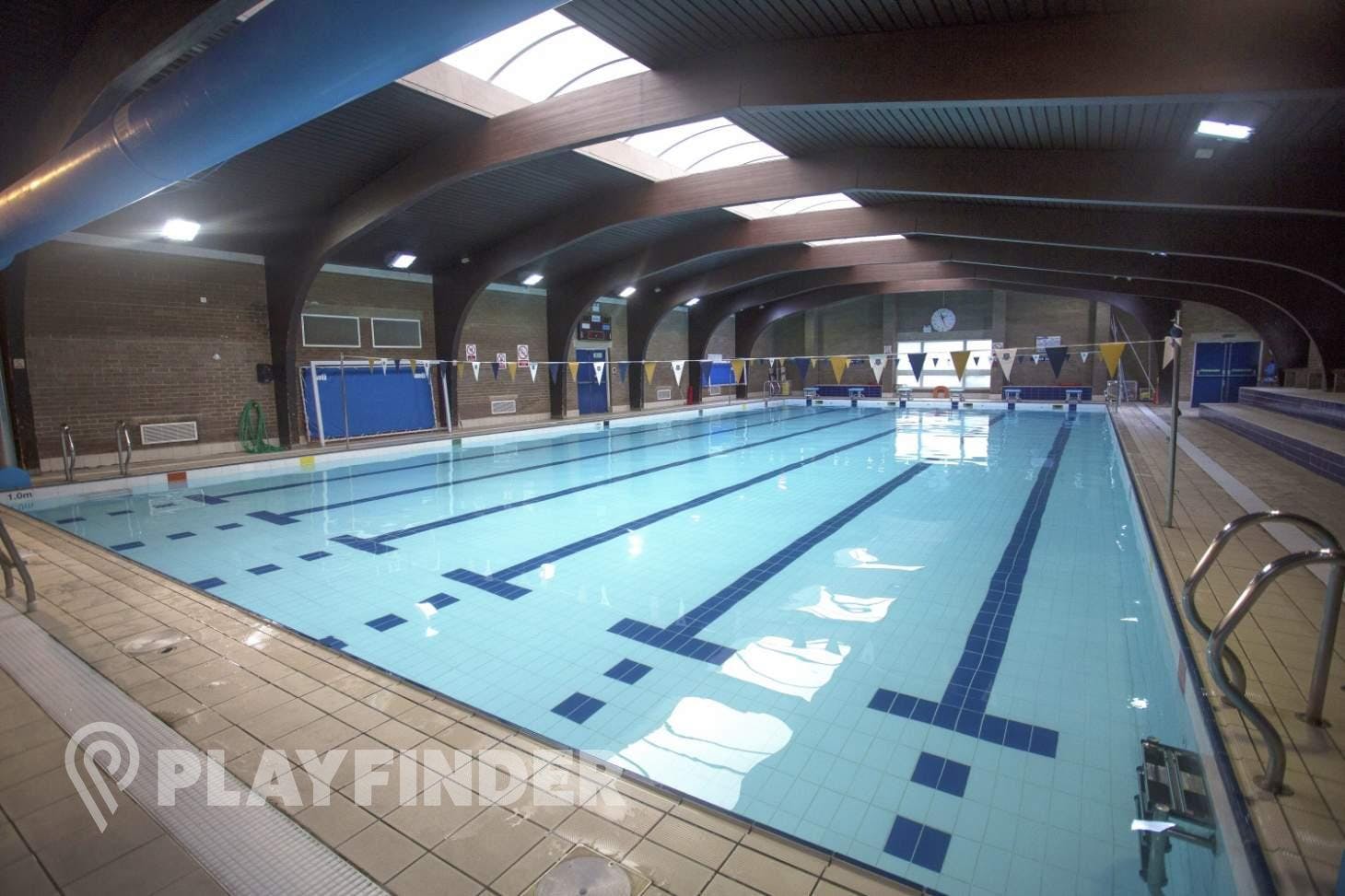 Although Wembley, north-west London, may be synonymous with the England football stadium, the area also boasts a superb swimming pool within Vale Farm Sports Centre. The six-lane 25m pool is perfect for swimmers of all abilities and should definitely be taken advantage of if you're in the local area, with prices starting from just £3 a swim.
---
---
Manchester's footballing rivalry is recognised worldwide between City and Utd, however, contrary to belief, there are other sports available to enjoy in Manchester. Wright Robinson Leisure Centre, situated in Abbey Hey, is just one of the many superb swimming pools you can take advantage of. Perfect if you're looking to take a dip in the evenings during the week, with the centre opening at 16:30 and remaining open until 21:30 – so enjoy! If you're a resident of Salford, Broughton Leisure Centre is your ticket. Looking to swim a few lengths before work? No problem, the centre opens its doors at 06:15 and doesn't shut them until 22:00, making the transition from work to play that much easier!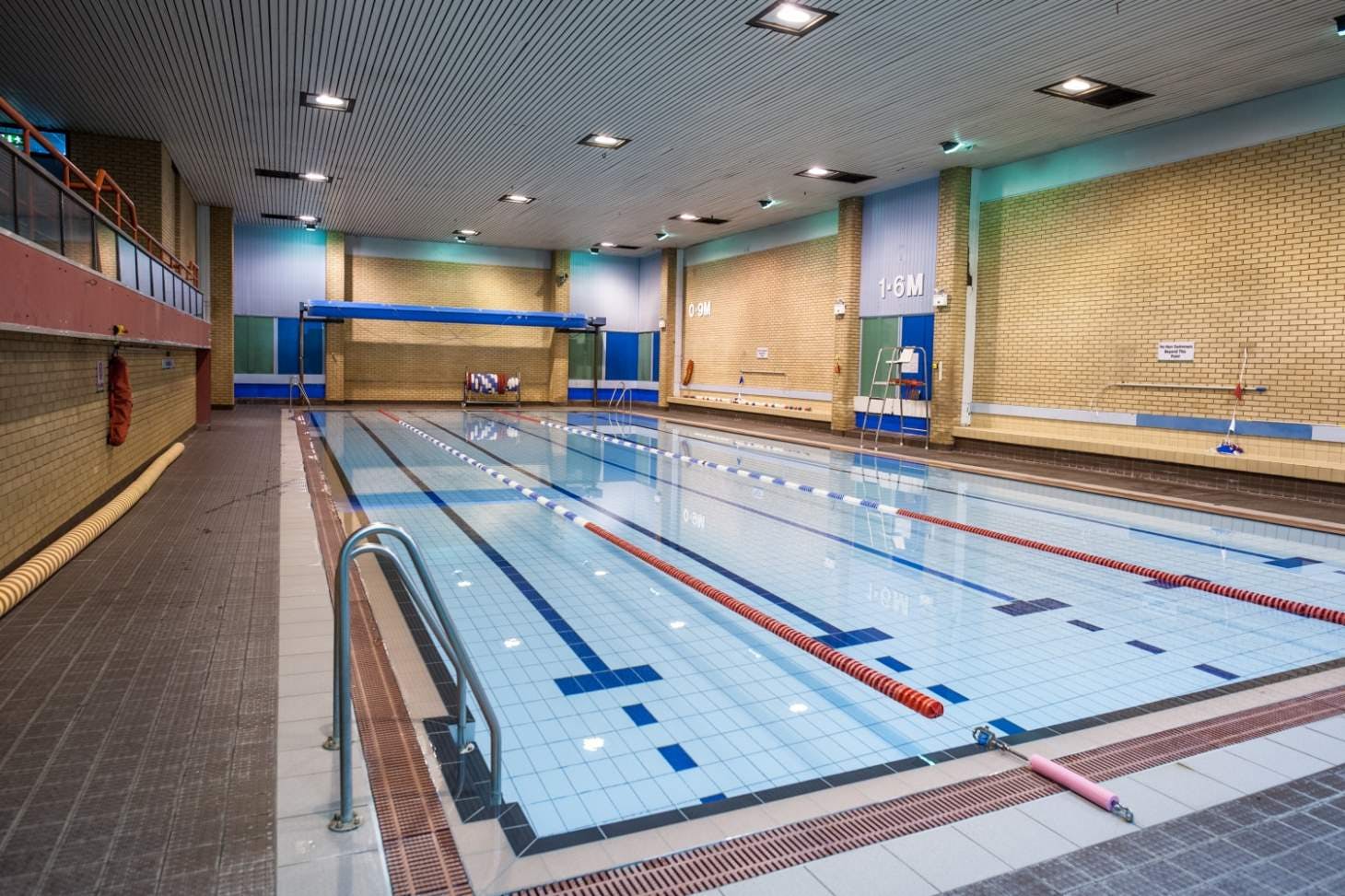 Also based Salford is the Clarendon Leisure Centre (pictured above), which boasts a stunning 25m pool perfect for racing competitions, with a stand for spectators also built into the venue. The indoor centre also caters for casual swimming day or night, summer or winter. If you're looking to keep fit throughout the year, this is the place for you. West-Manchester also has a cracking swimming pool of its own, found within Eccles Leisure Centre.
---
---
The Inspire Sports Village, Putteridge, is one of Luton's finest attractions. Built to help 'inspire a generation' following the London 2012 Olympics, the modern state-of-the-art facility boasts an impressive aquatic centre including 8-lane 50m racing pool, separate to the 20m community pool. With a 10m diving board also on the premises, the opportunities are endless. Lewsey Sports Park offers fun for the whole family. Make a day of it with a recreational pool perfect for keeping fit, as well as a 20m flume slide to be enjoyed!

Lea Manor Recreation Centre is another fine sporting facility in the heart of Luton, based in Marsh Farm. The multi-event venue offers a plethora of sporting opportunities, but the swimming pool is certainly one of the most attractive propositions. The 25m pool is perfect for either training or a splash about and with prices starting from just £3.20, you certainly get value for money in Luton.
---
---
If you're a Kent resident and nearby Dartford then the Erith Leisure Centre (pictured below) will suit your swimming needs. Suitable for swimmers of all abilities with a 25m competition pool as well as a community pool perfect for youngsters to enjoy with a few small slides poolside.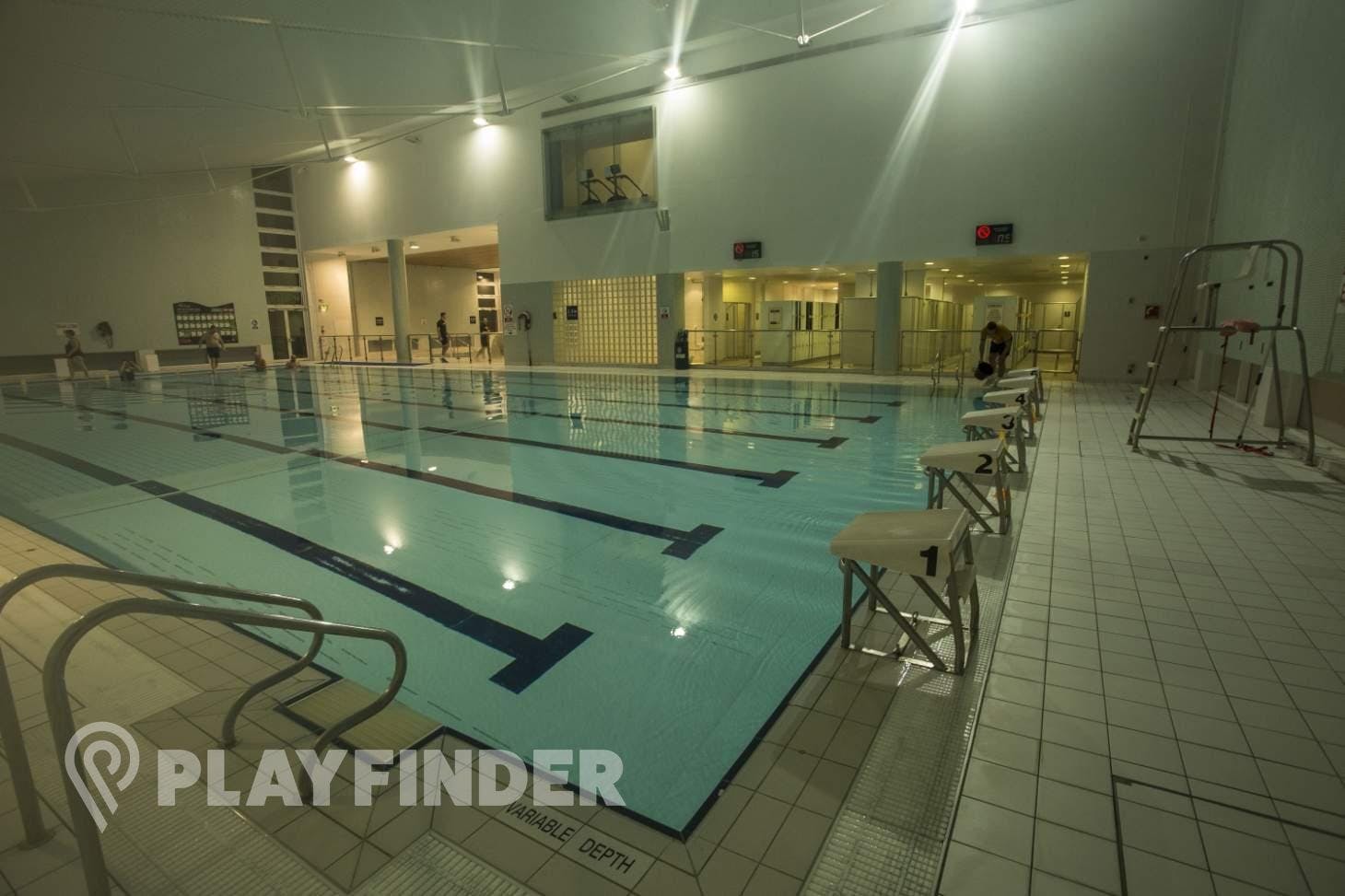 From Preston, head down the M6 all the way down to Aylesbury where you'll find the Aqua Vale Swimming and Fitness Centre. This venue caters for everyone including strong swimmers practising for racing competitions or anyone looking to have a splash within its cracking fun-filled aquatic zone which comes filled with slides and and obstacles. What's not to like? Check it out today!
---
---
Don't worry swimmers of Dublin, we haven't forgotten about you. The Inspire Fitness Centre situated in Cabra offers one of the best swimming facilities in the city – perfect for either recreationals or Olympic medal hopefuls. With two separate pools for differing abilities, this venue caters for everyone, so there's no excuse not to check it out! You'll be hard pushed to find many better swimming facilities in the whole of the UK and Ireland than the National Sports Campus, Blanchardstown (pictured below). The campus has an abundance of state-of-the-art facilities, but its aquatic centre will no doubt leave you itching to return.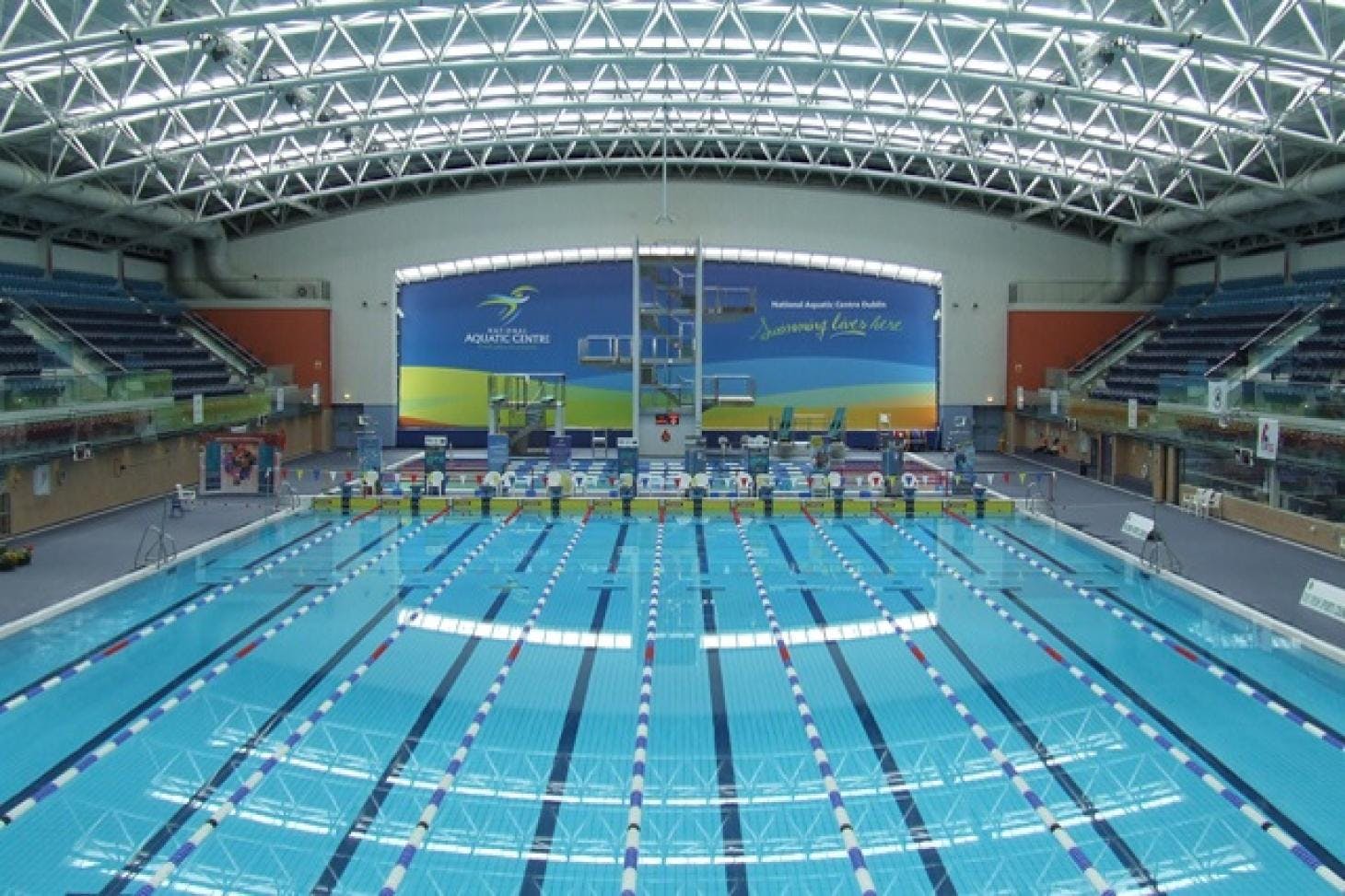 With a 2,500 seater full size (50m) pool capable of adapting its length for certain activities, as well as professional diving board – its easy to see why Ireland's elite athletes train at the facility. Looking for more of a splash about than training? The National Sports Campus also contains AquaZone, a brilliant water-park fit for all. Definitely a venue that needs to be experienced.
---
To browse all Playfinder's swimming facilities throughout the UK and Dublin, please visit the Playfinder website.