Where to play tennis near me
13 November 2019 • By - Harry Thompson
Tennis is a game that continues to grow increasingly popular on UK shores, with Wimbledon the showcase event that is sure to inspire so many to play tennis for the first time. In recent years, owing partly to the success achieved by Andy Murray, there has been real momentum behind the sport. If you're looking to rediscover your love for tennis or just want to give it a try, Playfinder have compiled a list detailing some of the best available tennis courts throughout the UK and Dublin.
---
---
You're never too far from a tennis court in the capital. Playfinder offers access to over 2750 courts in London alone, meaning there's no excuse not knowing where to play tennis. Of course, the amount of courts is simply proportionate to the amount of people that enjoy playing the game. The LTA (Lawn Tennis Association) estimates there are over 620,000 people that play tennis regularly in London – a number that is growing year on year.
Popular all-year round is the Islington Tennis Centre (pictured below), located close to Caledonian Road tube station. The venue boasts a scenic outdoor court, as well as a superb indoor tennis court when the elements become too harsh to bare. If you're looking for a game in the Holborn area but not sure where your nearest tennis court is? Lincoln's Inn Fields offer some stunning courts inside Pancras Square, a short walk from Holborn station – book online now!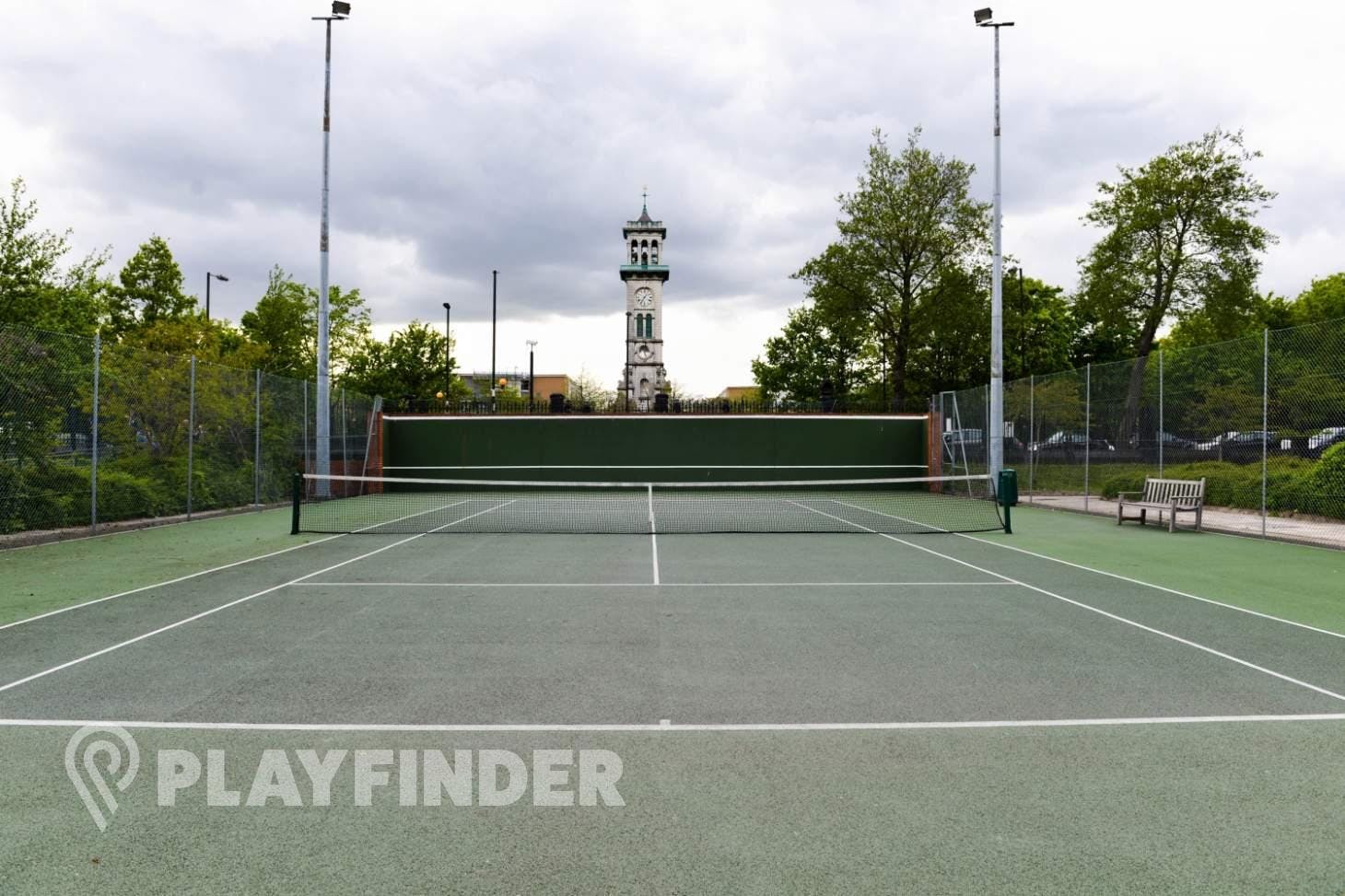 Are you an east-London resident near Hackney? Haggerston Park will serve (no pun intended) you well. A short walk from Hoxton station are a number of well floodlit tennis courts to keep you playing throughout the dark winter months. Open 7 days a week from 07:30 to 21:30, fit in a game of tennis around your schedule. And that's not it! John Orwell Sports Centre, situated on the north bank of the River Thames in Wapping, also boasts an excellent outdoor hard court, fully equipped with floodlights and spacious changing rooms. Get out on the tennis court Londoners!
---
Where to play tennis in Manchester
---
Manchester may be strongly associated with football given its famous rivalry between Utd and City, however, don't let that deter you from grabbing some mates and getting on the court. Failsworth Sports Campus (pictured below), represents the perfect opportunity for you to do so, boasting a number of excellent tennis courts available to hire. Wright Robinson Leisure offers an alternative place to play in a stunning location. Situated on the banks of the Gorton Upper Reservoir, you certainly won't be disappointed by the facilities or the courts!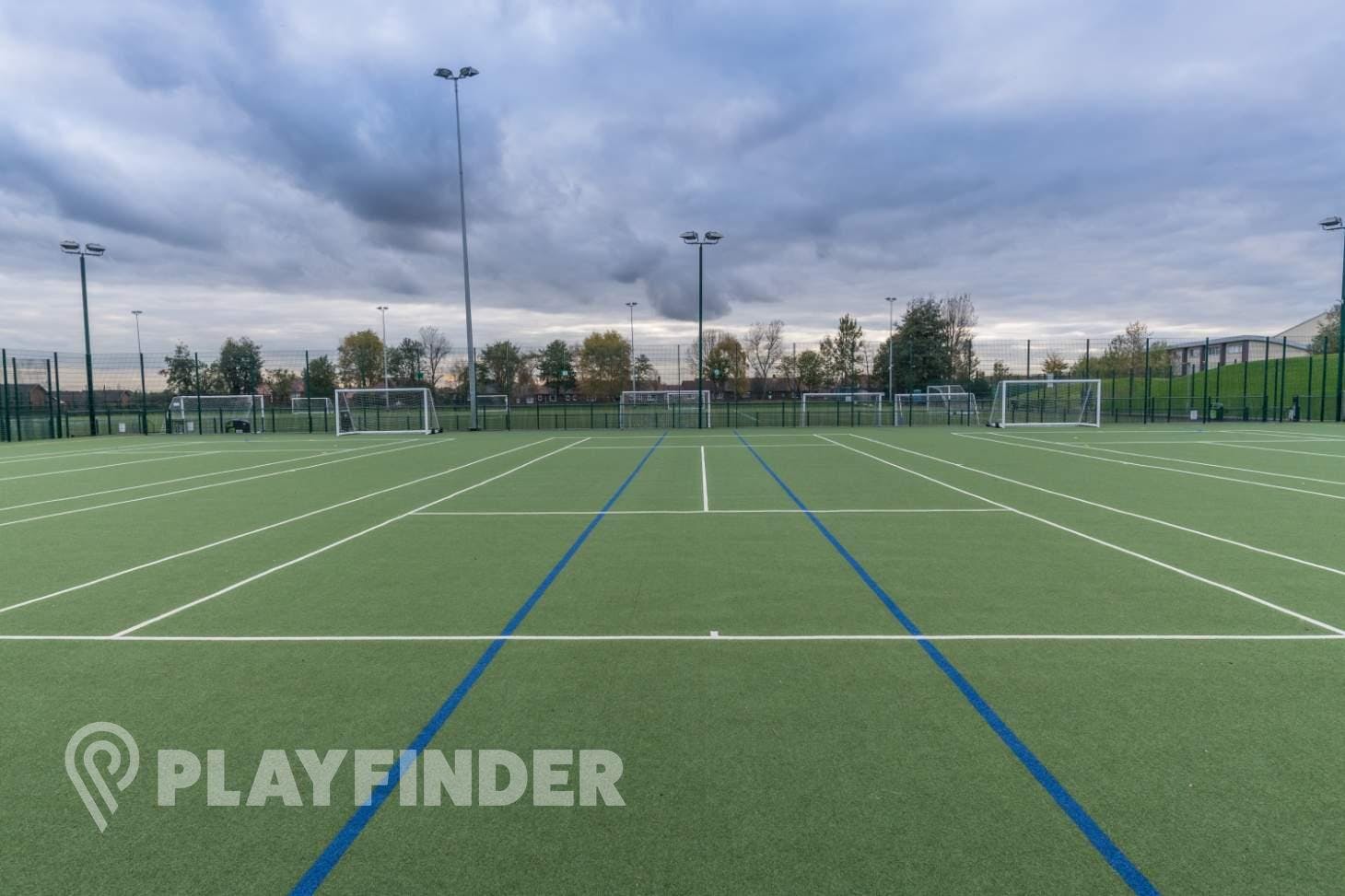 Looking to keep active in the evenings after work? Buille Hill School is perfect for you – opening to the public during out-of-school hours. Boasting a number of tennis courts in great condition with clear court markings, you'll be itching to pick up your racket once more. Abraham Moss Community School also offers similar hours in which courts are available for hire, so do enquire about availability before turning up to the venue. Located in Cheadle is the South Manchester Sports Club. A brilliant sports facility offering top-quality football pitches as well as a superbly kept tennis court available to hire. If you're in the area, get down to the venue to help keep your tennis game in order!
---
Where to play tennis in Luton
---
If you're looking to play tennis in Luton, you've come to the right place. Playfinder offer a range of top-quality tennis courts in the area, with Lewsey Sports Park, in north-east Luton, just a little taste of what's on offer. Hire a court for just £5.90/hour and easily secure your slot by using the online bookings calendar on the venue page. Just south of Luton is the Harpenden Sports Centre, a fantastic multi-sport facility. Why not book a game of tennis under the lights in the evenings? Take advantage of the superb floodlit court which remains open until 22:30 Monday-Friday.

Based in Farley Hill? Then you need to get yourself down to Stockwood Park Academy for a game of tennis either in the evenings midweek, or until 6pm Saturday and Sunday. The outdoor hard court is kept in immaculate condition all year round for your enjoyment. Looking to become the next British tennis star but you're 9-5 getting in the way? Get some practice with friends at either Chalks Hill Academy or Luton Sixth Form College, but of which operate out-of-school opening hours – the perfect opportunity to stay active during the evenings in the week and release some stress.
---
Where to play tennis in the rest of the UK
---
If you're not based in any of the cities listed above or Dublin, not to worry, there are a selection of excellent tennis courts throughout the UK. St. Peter's Academy in Stoke boasts a great outdoor hard court available to hire. Based in Brighton? Queens Park Tennis Club will be the perfect venue for you. Birmingham residents can have a hit about at Holte School during out-of-school hours or at the weekend! Situated in Bristol and eager to get your headband on and jump onto the court? SBL Sports Centre is a brilliant venue boasting 3 excellent courts.

---
Where to play tennis in Dublin
---
Tennis may not come to the forefront when considering the most popular sports in Ireland, however, that's not to say there aren't a number of excellent courts available to the public. ALSAA is the prime example of this, boasting a number of excellent outdoor tennis courts available to hire. The multi-sport centre offers a range of different events and facilities, with the tennis courts particularly classy. ALSAA is located in Toberbunny, in close proximity to Dublin airport – go and check it out! If you're in south-Dublin, then Alexandra College is the perfect venue for you. Situated in the heart of Milltown, the college boasts superb outdoor hard courts that are always kept in tip-top condition.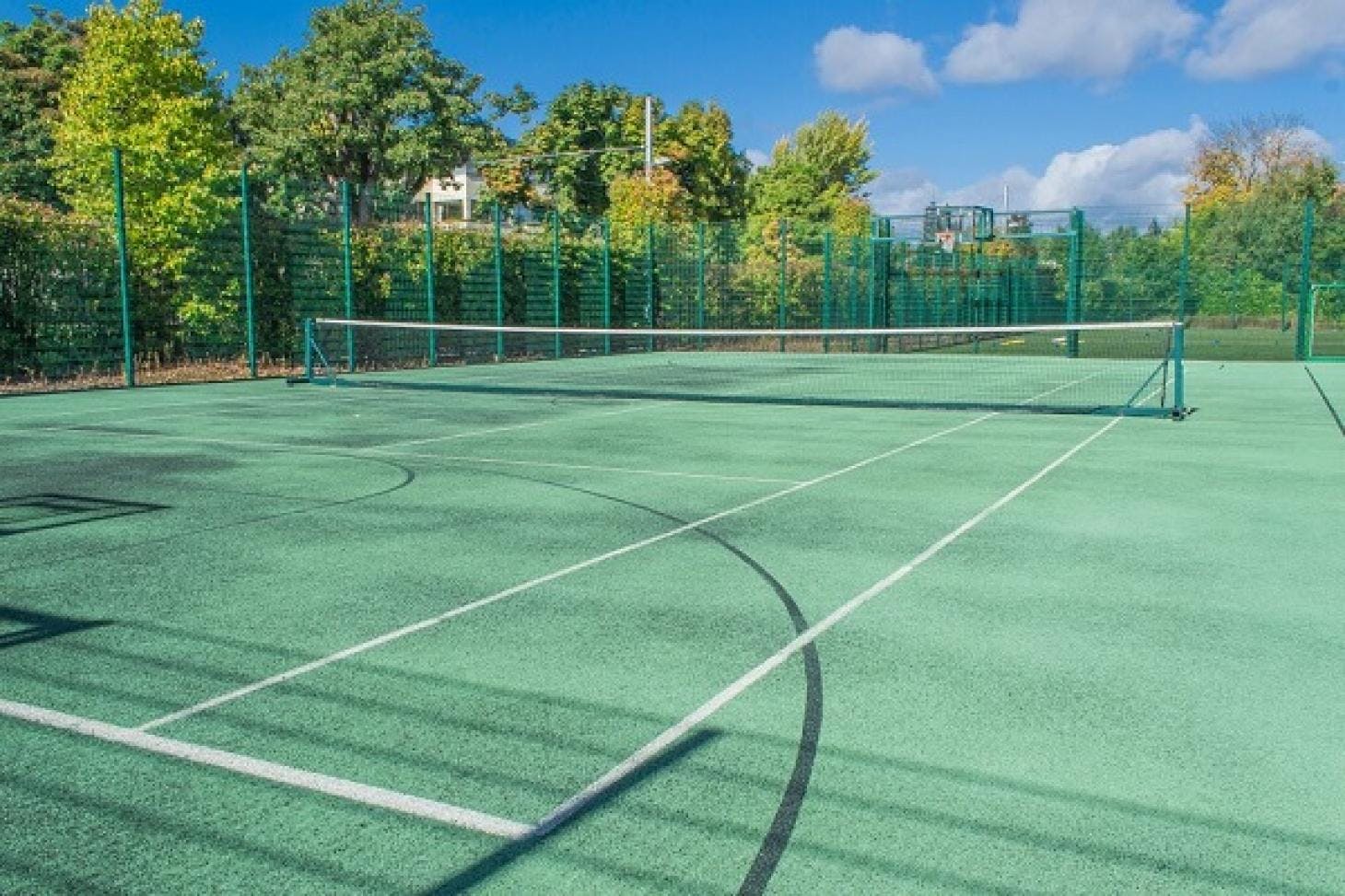 Another excellent set of tennis courts in Dublin, Loreto Abbey Sports Hall in Dalkey will leave you itching to return. The outdoor courts are situated right on the coast with a stunning view of Dublin Bay, definitely not one to be missed. With prices starting at just €15/hour, grab yourself a bargain whilst getting fit at the same time! This venue is open post 6pm on weekdays, however, from 9am at the weekends get yourself down to Loreto Abbey. You won't be disappointed.
---
If you're interested in finding your closest facility to play tennis, head over to the Playfinder website by clicking here.