Playfinder's Top 5 Sport Autobiographies
17 April 2020 • By - callumbrunning
Yesterday's government announcements regarding the fight against COVID-19 will mean that we will continue to be on a country-wide lockdown for at least three more weeks.
We are all being advised to #StayHome and finding new ways to occupy ourselves in this challenging time is paramount to our mental and psychical health. Whether that's following a few social media fitness accounts or getting involved in some trending workout challenges.
But after all the heart-pumping sporting activities we get up to during the day, no doubt it'll be time to sit down, relax and soak up your sporting fix through other, less tiresome, mediums.
So, you've binged season two of Sunderland 'Til I Die already and have been whistling the tune of Eye of the Tiger every day after that Rocky marathon last weekend. So, what else can we do to get a dose of sporting entertainment?
Following on from last week's top five sports documentaries, we have assembled a list of Playfinder's top five recommended sport autobiographies for you to dive into.
So once more, let's kick off…
Top 5 Sport Autobiographies
5) Kevin Pietersen: KP (2014) Goodreads rating: 3.6/5
KP in at five doesn't seem too unfamiliar. The notoriously explosive batsman does not shy away from controversy as he tells us the story of his journey through the world of cricket. From his early days growing up in South Africa to his infamous sacking from the England team, Pietersen gives a personal and honest account of his side of the story.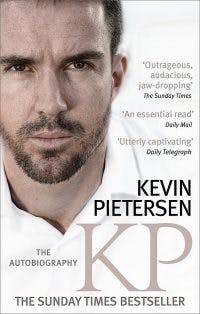 4) Tyson Fury: Behind the Mask (2019) Goodreads Rating: 4.1/5
The self-proclaimed "Gypsy King" talks us through his journey to the world-title fight with Vladimir Klitchko in 2015 and opens up on his battle with mental health and the steps he has taken in his recovery process. Not afraid of saying it like it is, Fury gives an insight into his motivations and how the sport of boxing changed his life.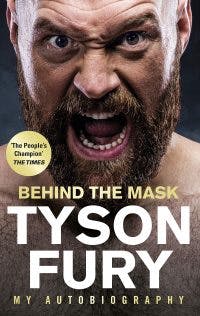 3) Alex Ferguson: My Autobiography (2013) Goodreads Rating: 3.9/5
Delve into the mind of football's most decorated manager. Alex Ferguson tells several different tales involving his time as manager of Manchester United, his relationship with a number of football stars such as Cristiano Ronaldo, Roy Keane and David Beckham but also how he managed to move with the times to sustain the club's global status.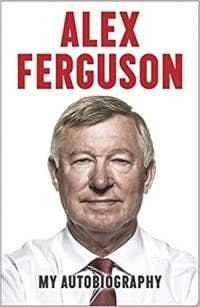 2) Andre Agassi: Open (2009) Goodreads Rating: 4.2/5
One of history's most gifted tennis stars gives a brutal account of his love/hate relationship with the sport of tennis and how he overcame mental and physical barriers to become of the sport's most respected and successful players. Agassi leaves no stone unturned as he takes us through his journey to the top and the stresses and temptations that came with his success.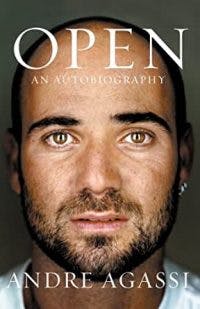 1) Roy Keane: The Second Half (2015) Goodreads Rating: 3.7/5
This list of sport autobiographies is not complete without possibly the most famous sporting autobiography in recent memory. Strap yourself in for unapologetic account from one of football's most successful players, highly regarded captain and leader Roy Keane through his early days and his relationship with managers Brian Clough and Sir Alex Ferguson while opening up on his own experiences in management and life after the final whistle of his playing career.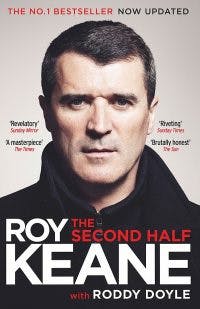 So, the Irish powerhouse takes top spot – he is a serial winner after all! But let's hope Fergie doesn't give us the hairdryer treatment after this! Please let us know your favourite sport autobiographies on Twitter at @playfinder
Feature image source: @cr_7br
Book covers source: Amazon