Top 5 Studios to hire in the UK
28 February 2022 • By - Playfinder
Whether you're looking for that ideal space to record music, put on a drama or dance masterclass, hiring out the right studio can make a world of difference. Throughout the UK, there are loads of great studio rooms to choose from, but how do you find the perfect space for you and your class? Playfinder has got you covered with a wide range of studios to choose from.
Unsure where to start? Here's our top five studio rooms for hire in the UK.
1. Kingsway Park High School – Rochdale
Rochdale's Kingsway Park High School offers a great dance studio. The facility is very spacious and allows you to hold dance classes in a comfortable environment, with flexibility to set up activities to your liking. You can hire the dance studio room on a pay as you use basis without the commitment of a membership fee, and even on a block booking basis if needed. This great facility is located in Rochdale, just a short walk from Kingsway or Kingsway Park School bus stops.
2. Bay House School – Gosport (Hampshire)
Bay House School offers a variety of fantastic studio spaces in Gosport. This venue has excellent facilities and their studios are no different. Their traditional drama and dance studio rooms create a great environment for holding classes and activities. This fantastic venue in Hampshire can be booked either on a pay as you go basis or as a block booking, and even offers free parking. This Gosport facility is conveniently located near Ryde Place bus stop.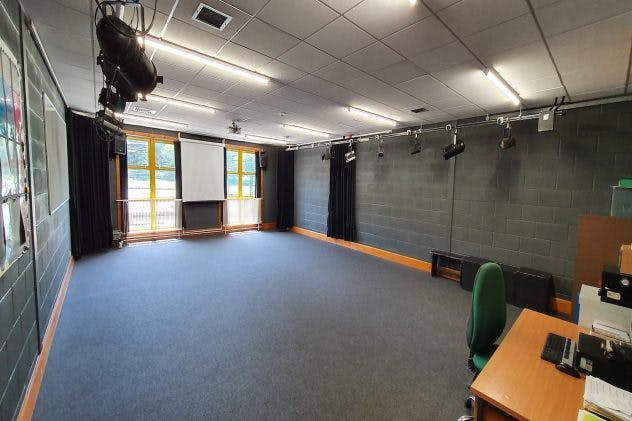 3. Active Arena – Lincoln
Active Arena is the perfect place to put on dance classes with its large studio room. This excellent facility in the heart of Lincoln can be booked on a pay as you go basis or as a block booking, but does operate a pay and display parking system. The accommodating team at Playfinder can also help you to secure your preferred slot, or if that isn't available, we will help you to secure the best alternative. The Lincoln based venue has convenient public transport links with Clarke Road bus stop close by.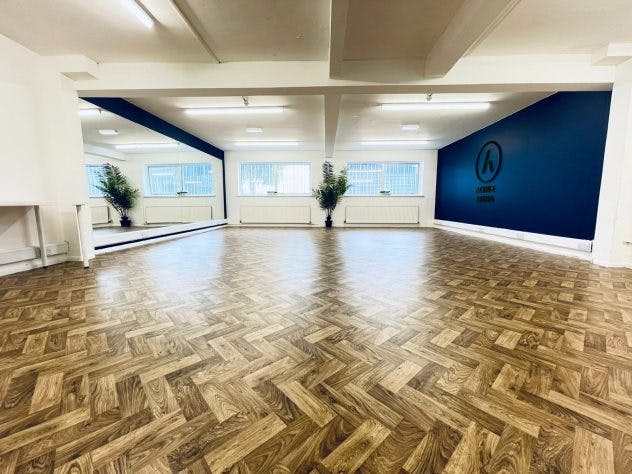 4. Co-op Academy Stoke-on-Trent – Stoke-on-Trent
Based in Staffordshire, Co-op Academy Stoke-on-Trent provides exceptional dance and drama studios for hire. A perfect space for dance or drama sessions, they're extremely accommodating, allowing for a great atmosphere. Co-op Academy's studios operate on a pay-as-you-use basis to avoid monthly membership charges and have block blocking available for securing your preferred slot on a weekly basis. The venue has great travel links with Brownhills High School bus stop close by, as well as having free on-site parking available if you're travelling by car.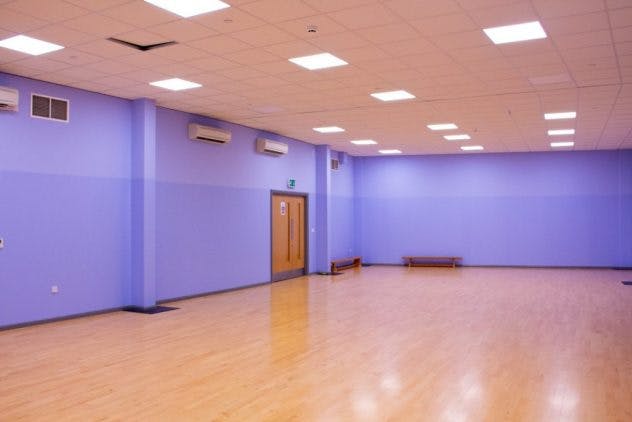 5. Manchester Enterprise Academy Central – Manchester
Manchester Enterprise Academy Central, has a great dance and drama studio for you to use. For dance lessons, drama lessons, yoga classes and fitness activities, this space is ideal. The dance studios are great for practising any activity as a group or individually with it's full length mirrors. Their drama studio is also perfect for group sessions, with plenty of space to perform and seats for an audience. The Manchester venue also has easy travel links with Levenshulme Station nearby.
Choosing the right studio is crucial for getting the most out of any session or class. So it's important that your space meets your requirements. There are plenty of different studios throughout the UK perfect for any activities and practises that you may be putting on.
At Playfinder, we have a fantastic selection of studios in the UK ready and available to book today. Check out our studios in the UK and book them now: https://www.playfinder.com/uk/space-hire